So there's a new contest out and I thought I'd share a little about it. State Farm Canada wants everyone, regardless of which insurance company they're with, to see how much money they could save with the Telematics program. As an added incentive, they're hosting a contest where you could win a $100 Amazon gift card. There are fifty gift cards to be won – for a total prize value of $5000. You don't need to be a State Farm customer to win – you just have to try the app (and enter the contest of course).
Then, you can use the State Farm Canada app to see how much you could save by switching to State Farm. The app is available for both Android and ios devices. Unlike other products I've heard about from different companies, you don't need to install anything to your car to get a picture of your driving and how you can save money. I like the idea of it being completely app based because I don't always use the same vehicle.
I used the app to track my driving as I drove to my getaway for the long weekend. Now, holiday weekend driving rarely brings out the best in me, but I got a score of 80 – and wanted to see how much better I could do on the way home. If you're at all competitive, the app is somewhat addictive.  The app factors in things like distance travelled, time of day, and speed / safe driving techniques such as avoiding hard braking and cornering at speed. A score like mine, assuming I kept it up, would translate into a 14% savings on my insurance bill, over and above any other discounts.  I'm going to have to run the numbers, but it's definitely made me think about switching insurance companies.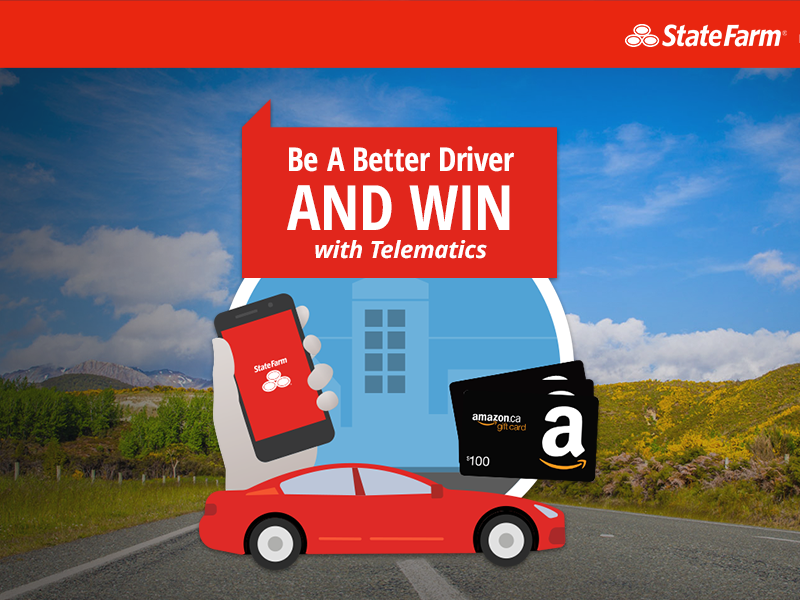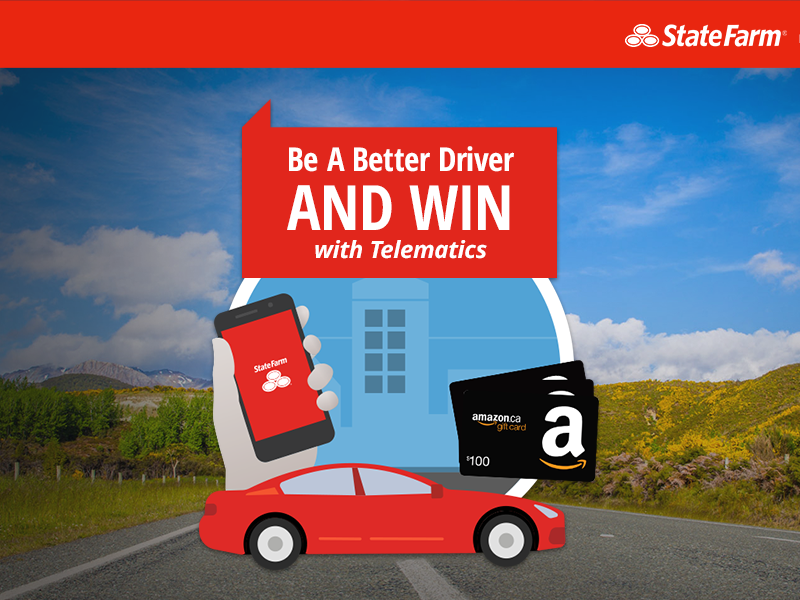 Learn more about the State Farm Canada app here: www.statefarm.ca/sfcanadaapp
Find out how you can save with Telematics here: www.statefarm.ca/telematics
Now, here's what your're really here for: How to enter the contest:
Simply visit www.statefarmcontest.ca and follow these 2-steps:
Enter for a chance to win
Download the State Farm Canada app
Contest closes July, 31st, 2017 at 11:59am EST.
This contest is open to Ontario residents only. No purchase necessary. See full Contest Rules at https://www.statefarmcontest.ca/#/rules/
Disclaimer:  I am part of a team of bloggers who are promoting the State Farm Canada Contest. As always, all opinions are my own.