In case you've been living under a rock, last Friday was Black Friday and even though Canada doesn't have the day off like many Americans (nice job getting a 4 day weekend for Thanksgiving by the way), we seem to have adopted the Black Friday shopping insanity. I'm all for a bargain, but getting up at 5 am to line up to get into a store to save $20? Not so much. Of course, there's always Cyber Monday where there are deals online and I don't need to put on real clothes, but this year many online retailers had deals for both Black Friday AND Cyber Monday which made me a happy girl.
I'm pretty lucky when it comes to Christmas present shopping. I love to shop for other people (not so much for myself though). For me, taking the time to find the perfect present is worth it when you see the look on the recipient's face. I'm reluctant to get people gift cards for this reason, though I certainly understand their appeal. I have a lot of kids in my life that I am "Auntie Jenn" to and they all get books for Christmas. I decided long ago that Christmas wasn't the time when I wanted to try to keep track of who had what Barbie, whose parents didn't agree with Barbie, who liked Thomas the Tank Engine vs Chuggington, or who had what creepy-eyed Beanie Boo. Books are much easier to keep track of and toys are saved for birthday celebrations which are scattered throughout the year.  Some kids, who are clearly after my heart, want books for birthdays too which is totally fine with me.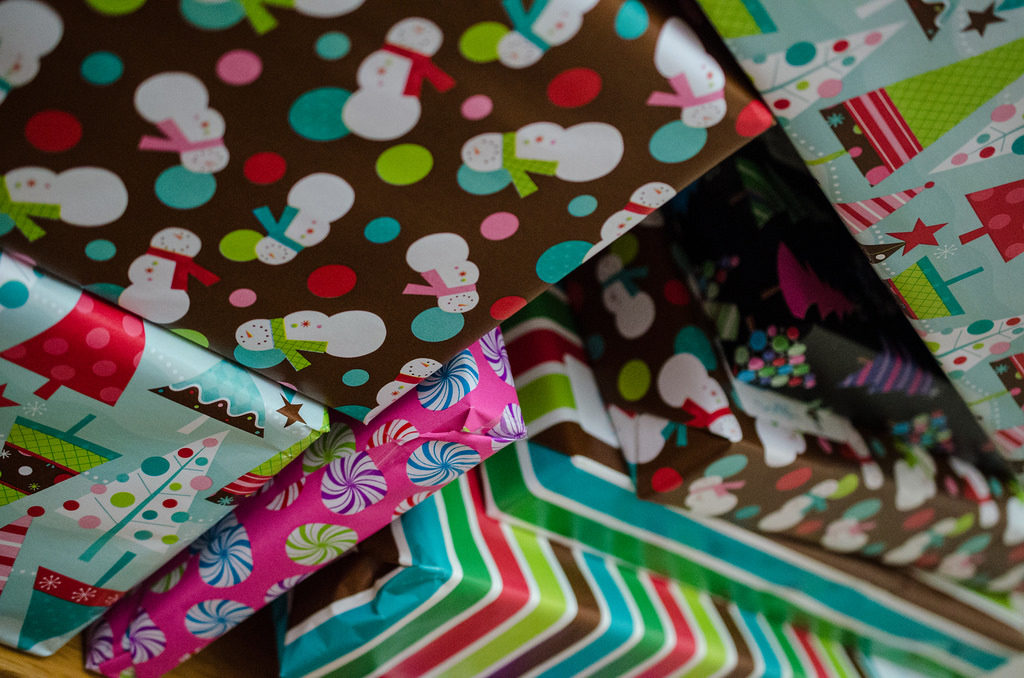 I've had my eye on one thing for the household for awhile now. Actually since last year around this time. I kept telling myself that if it went on sale this year I would get it as a Christmas present to myself. So, when it went on sale, I did just that.   I'd like to introduce the newest gadget in my kitchen – the Instant Pot. (You can click on the image to see it in all of its glory on Amazon.ca)

I bought it on Friday, and then promptly left for 3 days in Toronto. It arrived Monday afternoon, which amazed me because I don't have Amazon Prime anymore since I never got things in 2 days even though I'm roughly 40 minutes away from one of the main Amazon warehouses. But, I digress. It arrived, I eagerly opened it up, read the entire manual because that's the kind of geek I am, and ran it through a test cycle. I already had dinner for Monday planned and so I made a mental note to use the Instant Pot for Tuesday's dinner. After a quick run to town to hit up the grocery store (where the cashier guessed I had just purchased an instant pot because of the items in my cart – apparently I'm not the only one to cash in on the deal), I made a roast with veggies for dinner in about an hour. I even stepped up the game by making Yorkshire puddings to go with the roast (in my second favourite kitchen appliance – our amazing Breville Smart Oven).  The results were amazing – the photo doesn't do it justice but I was too hungry to try to stage a proper photo.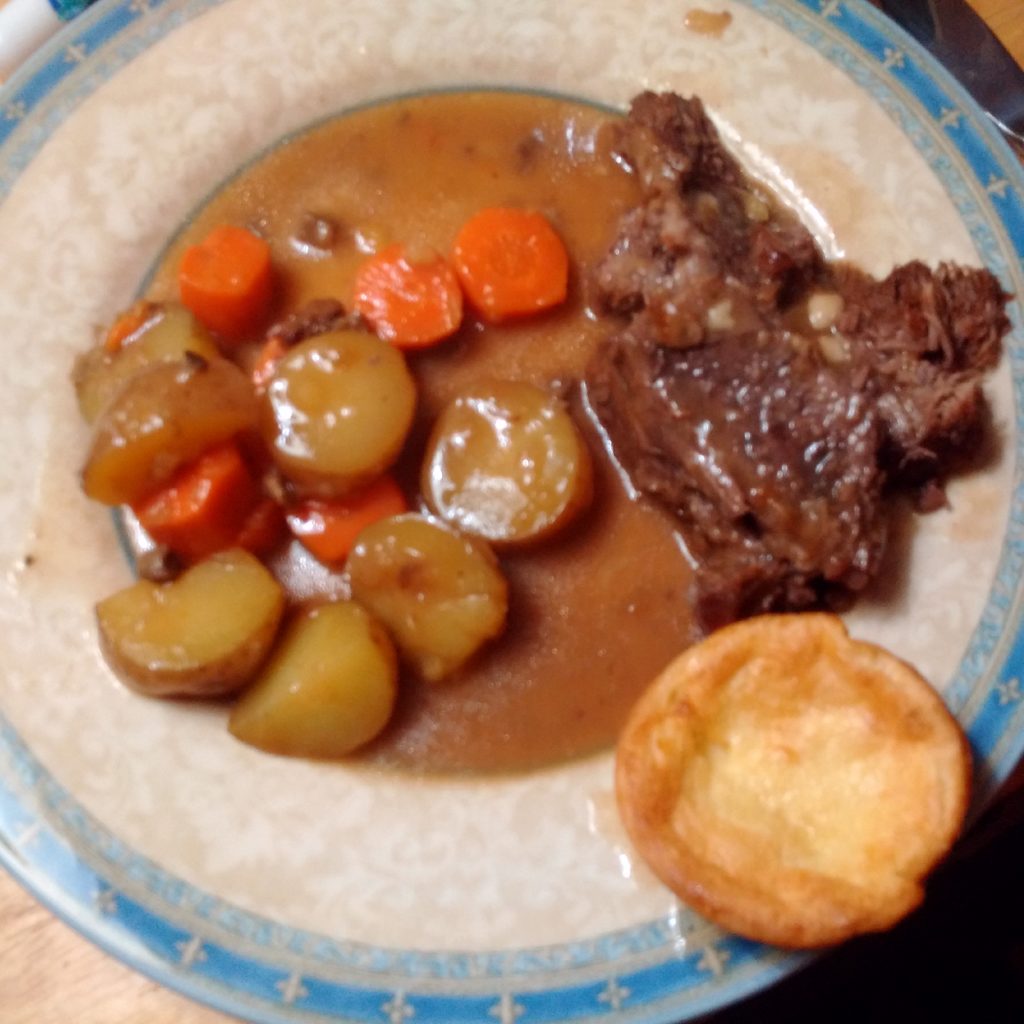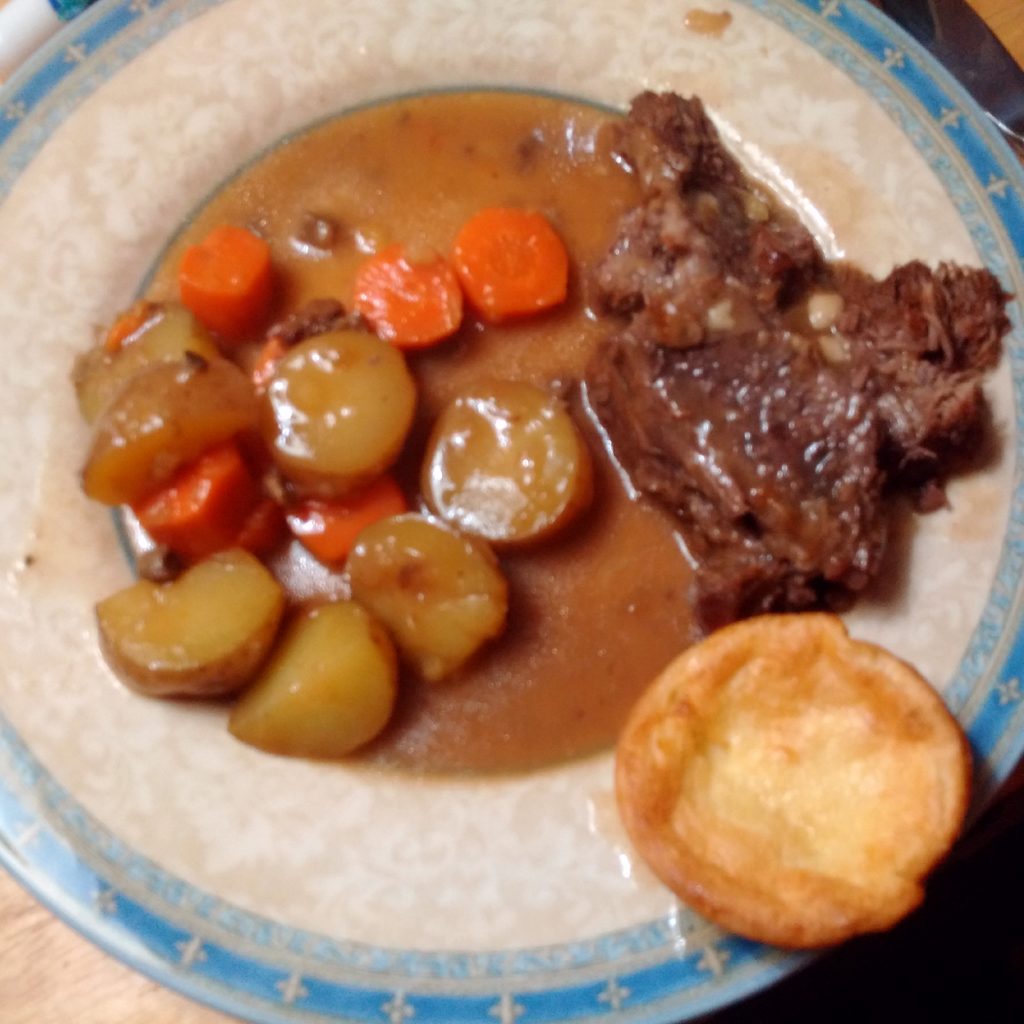 Look how cute the Yorkshire pudding looks!
So I'm really happy with my purchase and for once I got myself a gift that I'm going to use and that is going to benefit everyone around me since I can make dinner in no time flat.  I am going to have to start seeking out some good pressure cooker recipes. I love that I don't have to thaw meat before cooking and that I can walk away from it while it does its thing unlike with a traditional pressure cooker which I'm pretty sure would blow up my house if I tried to actually use it.
Anyway, all of this got me thinking about the word gift and where it comes from any why we use it. So, being me, I looked it up. It turns out that gift comes from the Old Norse word gipt which means "something given". Well that's pretty straightforward now isn't it? There's also an Old English word giefan which means "to give". Either way, the word dates to about the 12th Century.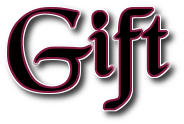 Have you started on your holiday gift shopping? Have you ever bought yourself a Christmas / Holiday gift? Would you?  Do you have an Instant Pot (if so… send me recipes please!).
Gift (gift) Noun
A thing given willingly to someone without payment; a present.
A natural ability or talent.