In case anyone hasn't noticed, the holiday season is creeping up on us rather quickly. Here in Ontario, we've had our first snowfall and all of the requisite bad driving conditions that accompany it. It's just over 2 weeks until Christmas and Hanukkah, because this is one of those magical years where both celebrations overlap.  I have several friends who celebrate both holidays and when they fall over the same period, their already crazy lives get even crazier.  My schedule is certainly filling up as the end of the year draws near – with babysitting gigs, dinners with friends, and a couple of holiday parties. I love the chance to get dressed up, put on some holiday themed jewelry (usually that I made myself) and celebrate with friends. As I wrote last week, I love picking out gifts for friends and family and seeing them smile when they open it. But unlike other years where I'm in full on Santa, Cheesy Romantic Comedies, and Christmas baking explosions, I'm feeling decidedly non-festive this year.
I have felt like this before and it usually resolves itself long before we hit double digit dates in December. I'm not sure what is so different this year but there's something missing for sure. I was briefly in the Christmas spirit a couple of weeks ago when I went with my friend Louise to see the Trans-Siberian Orchestra do their annual Christmas Show.  It was spectacular: he music was amazing even at the Air Canada Centre (a place not known for great acoustics), the set design was nothing short of magical, and the special effects and pyrotechnics were beyond what I expected. This was one of those shows I'd wanted to see for awhile but had never managed to attend the one or two nights they were in Toronto due to scheduling conflicts. This year I was gifted the tickets, and finally went and I regret not going sooner and making it a Christmas tradition long before now. If you like Christmas music with screaming guitars, fire, an awesome group of background singers, and joined with instrumentalists from the local symphony, go see the Trans-Siberian Orchestra if you possibly can. You won't regret it. But you may want to bring ear plugs because it's a pretty loud concert.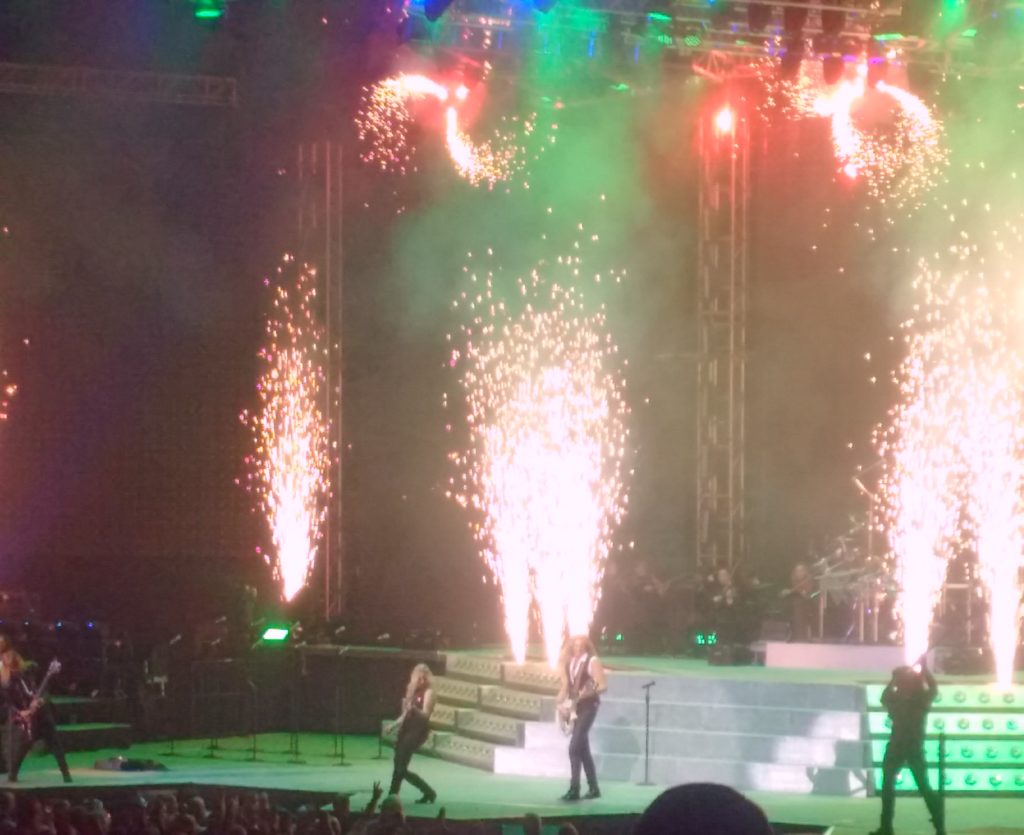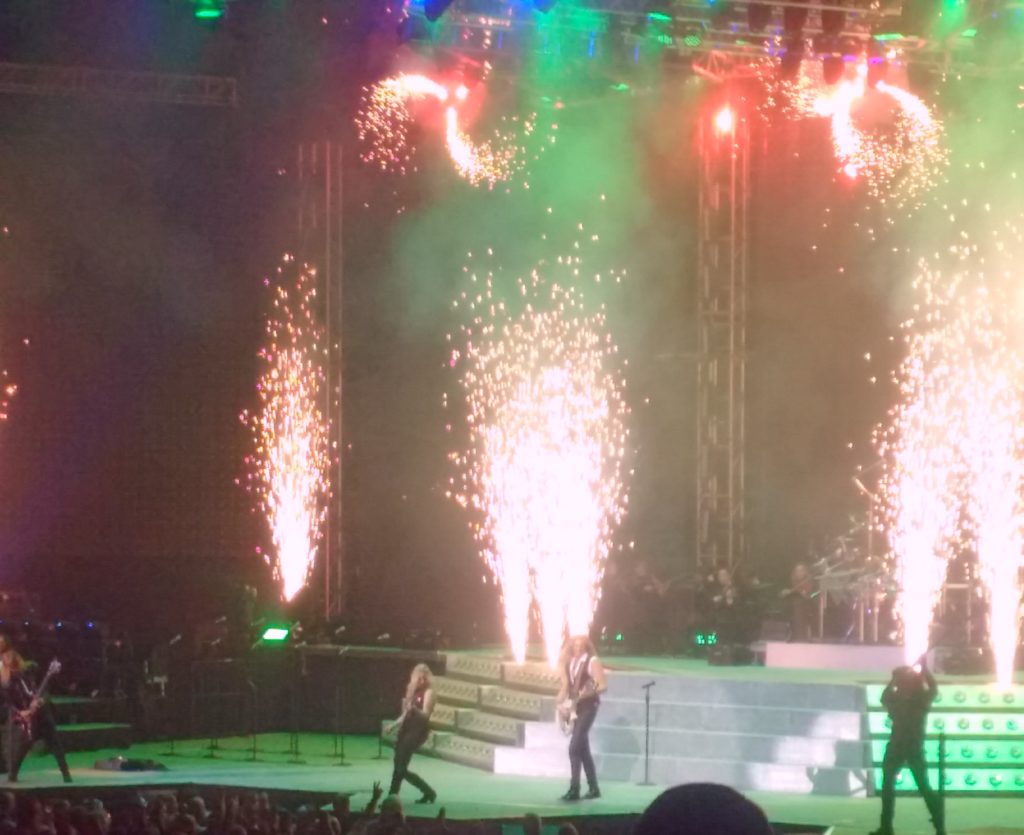 I know it's partly grief – I came by my love of all things Christmas quite honestly – Mum adored Christmas and would have the house decorated long before the Grey Cup participants were decided. This is the third Christmas without her, and things are getting a little easier but I still have moments when grief washes over me like waves washing away a sandcastle on the beach. One of those happened this past weekend as I was getting groceries after volunteering. I was in a good mood after volunteering and was enjoying walking the aisles of the supermarket in search of new things to cook in the pressure cooker. Then I rounded a corner and came face to face with a display of Mrs. Kipling's Mince Pies. I cannot abide mince pies – I don't like the taste or the texture. Dad's firmly in my camp – not a fan of mincemeat nor fruitcake (unless it is positively swimming in brandy). Mum was another story and every year we would start hunting as early as mid-November for the coveted Mrs. Kipling's Mince Pies. Seeing them on display made me smile and I had one of those grief-fog moments where I forgot mum isn't here anymore. I grabbed the package and as I turned to put it in my cart the realization hit me like a ton of bricks. I felt sick – my head got all foggy and muffled, I was really really hot all of a sudden, and needed to go somewhere to regain my composure. Fortunately the grocery store in question has bathrooms that are pretty much impossible to find and are single family style washrooms instead of gendered multi-stall affairs. I beelined to the washrooms and had a good cry, emerging a few minutes later red-faced but able to continue shopping.
I'm going through the motions – the tree is up and decorated, the Christmas stuffed animals that surround the stairs to the basement are being put out as we speak, the family and dining rooms look like an elf was let loose with every holiday decoration known to man. I even got the blasted Noma musical boxes (circa 1990 ) out and untangled the wires to set them up. The manger is set up, awaiting the arrival of the baby Jesus figurine on December 25th (assuming I haven't forgotten where I put it). I even hung the stockings on the mantle. Dad never really liked filling stockings – I was in charge of mum's stocking once I was old enough to be let loose in a store with $30 (Santa only filled kids stockings in our house). Since mum died, we haven't done stockings and that makes me sad because I love opening the stocking to find some of the same things in there year after year – an Archie comic book, a lottery ticket, Ovation chocolates, and lip balm. There were other things in the stocking too, but those were in there without fail every year. Seeing the empty stockings hanging on the mantle makes me feel sad, but not having them hanging at all was upsetting too so it's hard to choose.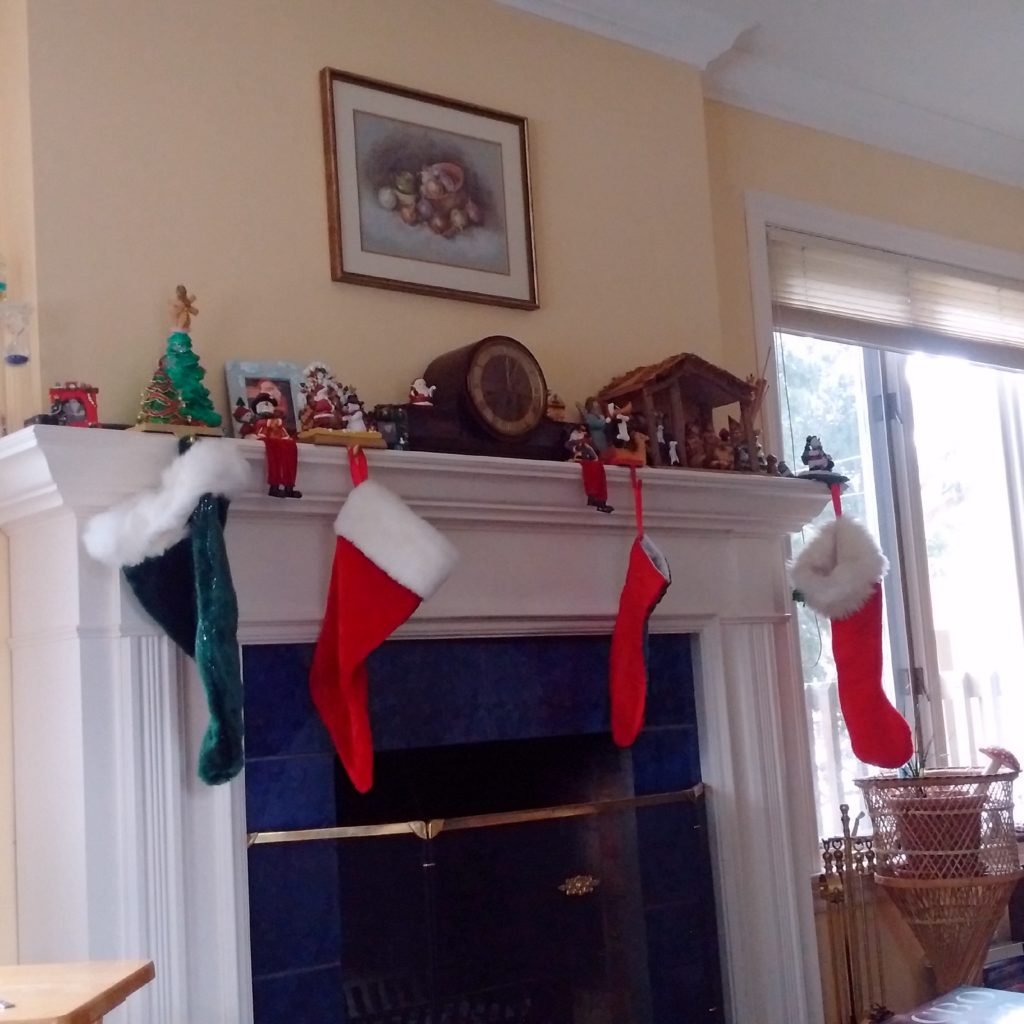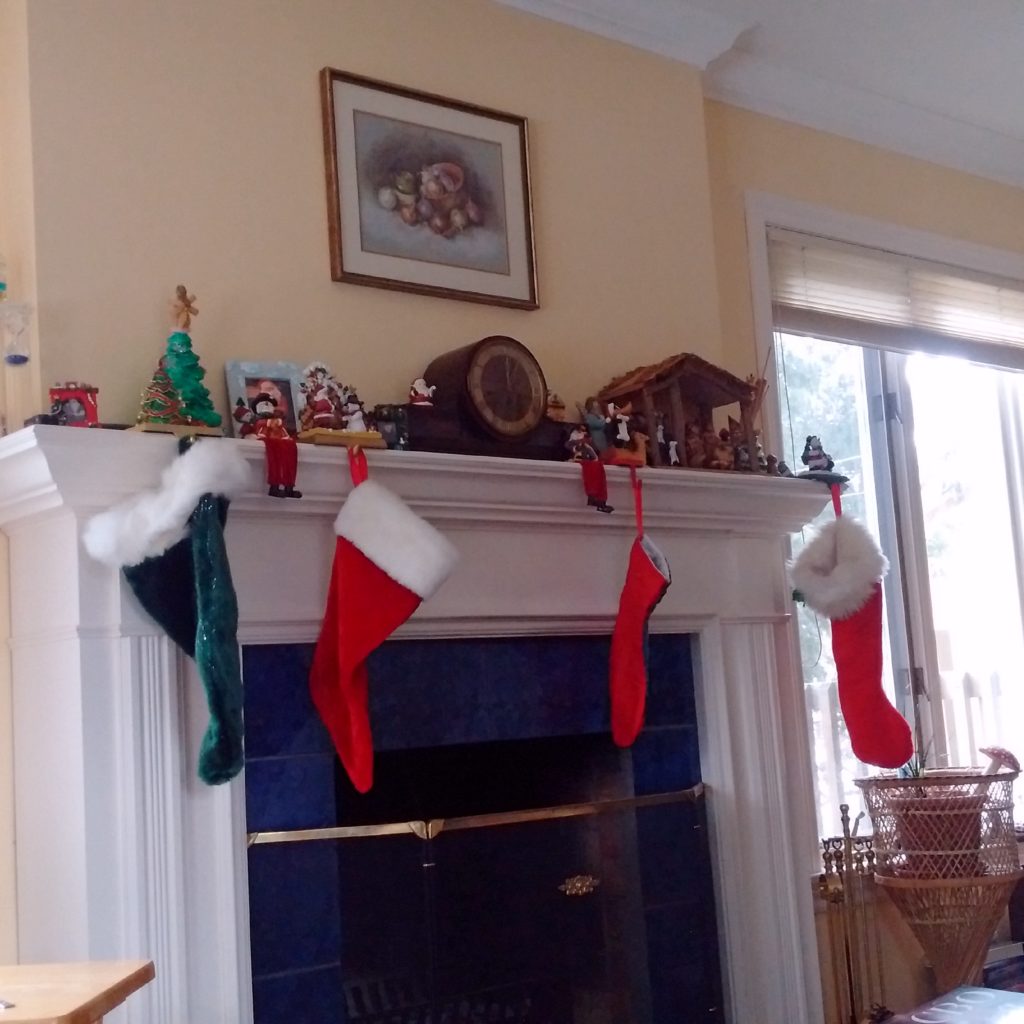 I've got a couple of days ahead which will involve me playing Santa Jenn to a few of my friend's kids and lots more gifts to be distributed next week. I'm also volunteering to help sort gifts for the local Santa fund so that should improve my Christmas spirit.  Have you ever had a year where you just didn't get into the holiday spirit? What helped you?
Spirit comes from Latin – which shouldn't be a surprise at all – the root word is spirare – to breathe.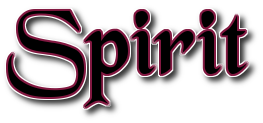 Spirit (spir·it) Noun
Qualities regarded as forming the definitive or typical elements in the character of a person, nation, or group or in the thought and attitudes of a particular period.

The real meaning or the intention behind something as opposed to its strict verbal interpretation.

The attitude or intentions with which someone undertakes or regards something.
The nonphysical part of a person that is the seat of emotions and character; the soul.
Strong distilled liquor such as brandy, whiskey, gin, or rum.