I'm not the kind of girl who can spend a whole day at the mall. I don't mind window shopping with a friend, but it's not a solo activity I actively pursue (unless it's at a board game store – then kiss the afternoon goodbye). While 95% of the time I'm a jeans and a faded concert t-shirt kind of girl, I do clean up nicely and like to get dressed up for an event. So when an invitation came through my inbox to attend the VIP preview night at Saks Off Fifth in Vaughan, I was all in. The invite promised refreshments and a one night only discount and I knew some of my other blogging friends were going so if nothing else, it would be a nice night out. I've never been overly concerned with being fashionable – I don't need a new wardrobe every season, and I don't have a closet full of shoes, though I appreciate a well-made pair of shoes as much as the next woman.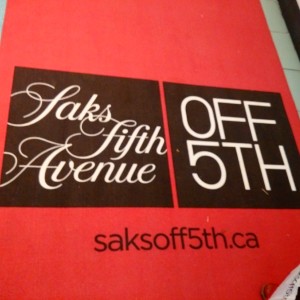 So I made the trek out to Vaughan Mills in some seriously weird weather conditions – in the span of the 35 or so kilometers from my house to the mall, I encountered rain, hail, sleet, high winds, and blazing sunshine. I was really thankful I hadn't been lulled into a false sense of security and switched out my snow tires – I needed all the help I could get! I got there a bit early and hit some of my favourite stores at Vaughan Mills (and said hi to the fish in the big tank at Bass Pro). I went to Saks and saw a red carpet and a line, so like any good Canadian, I got in line and made small talk with the people around me (mostly about the weather). I gave my name to the nice lady with the clipboard, said my plus one was delayed, and went on in. I quickly found the coat check (since it had been so miserable out, I'd worn a full length, lined trench coat) and set off to explore. I got the lay of the land and met up with my friends and we had a blast looking at all of the clothes, shoes, purses, and jewelry. We all tried on hats and took the obligatory group selfie (or groupie – I've been researching and it's not a selfie if there are multiple people in it, and the term 'usie' which I'm not a fan of anyway, is predominantly used for couples pics).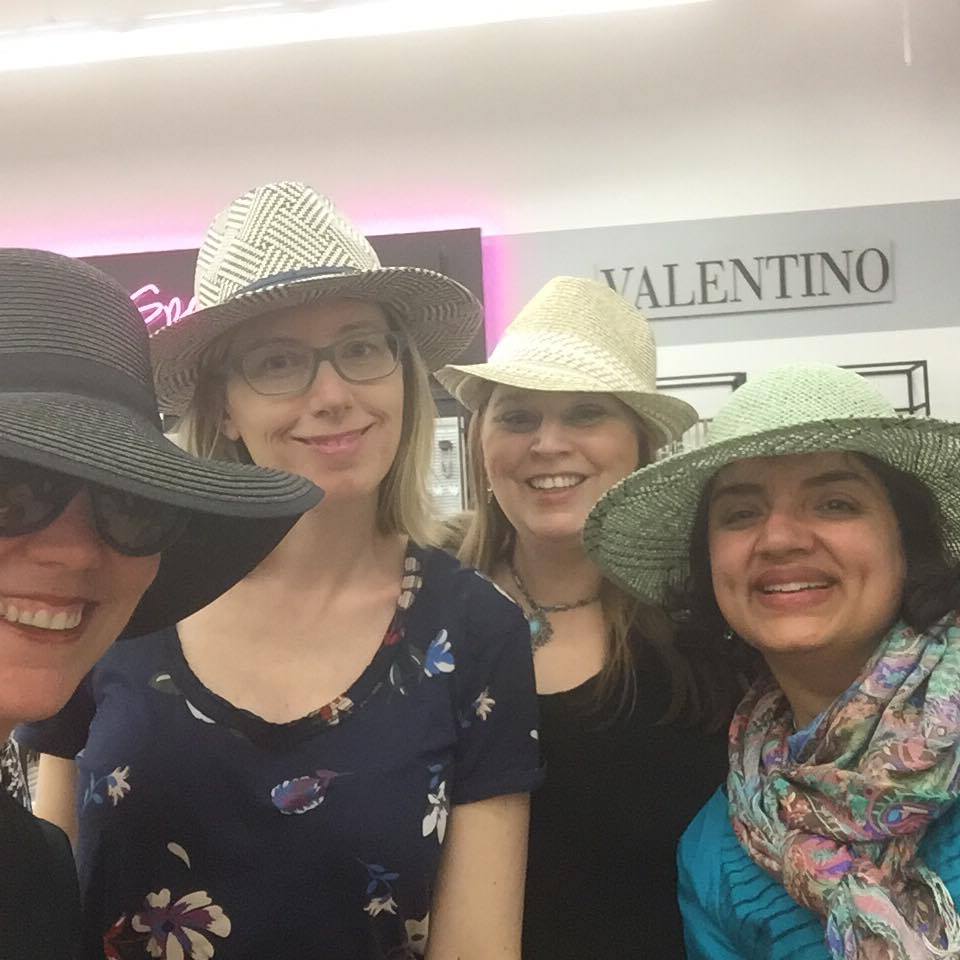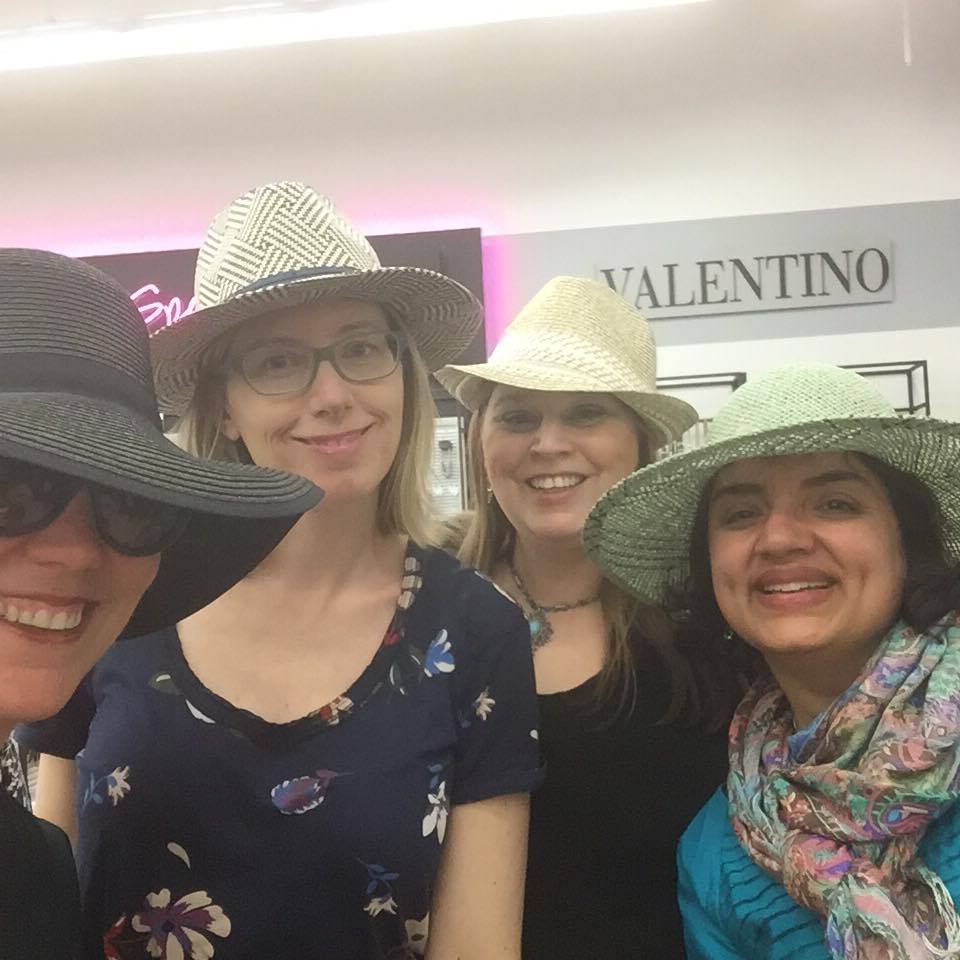 After the hat picture, we went to the shoe section. As I said earlier, I'm not the type to collect shoes, but the selection at Saks was fabulous. There were so many!  It's not like they were all the same either – there weren't more than a couple of pairs of any shoe in a given style and size so there were literally dozens of shoes to try on. I fell in love with a pair of Frye Boots, but one of my partners in crime had fallen in love with the same pair and was the same size as me and the rational part of my brain said "you don't need these boots, even if they are fabulous and fit perfectly" so I gave them to my friend and apart from some pangs of non-buyer's remorse as I scope out the boots that were not to be on the Frye site, I don't regret it. I will own a pair of Frye boots one day (Looking at the website, there are at least 4 more pairs that I'm currently coveting). Besides they looked better on my friend with the rockin' new jeans she got.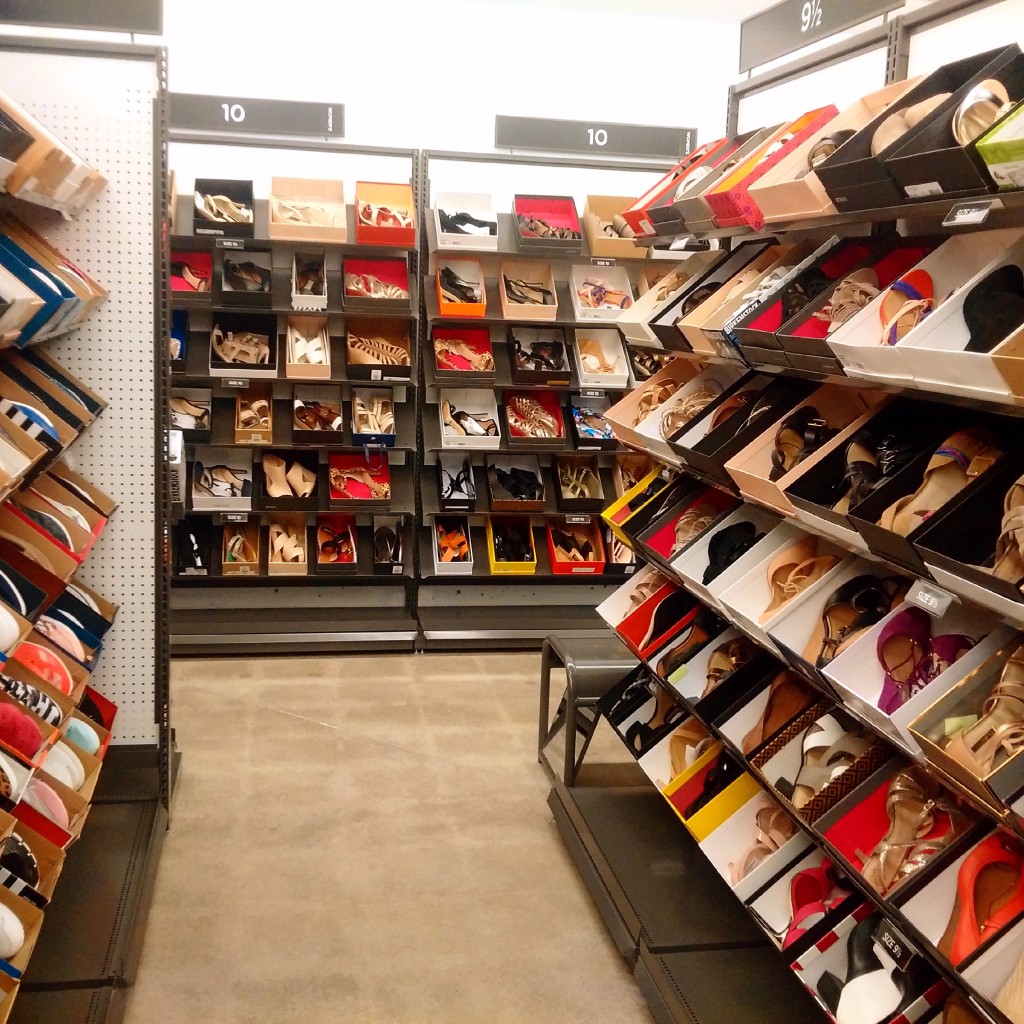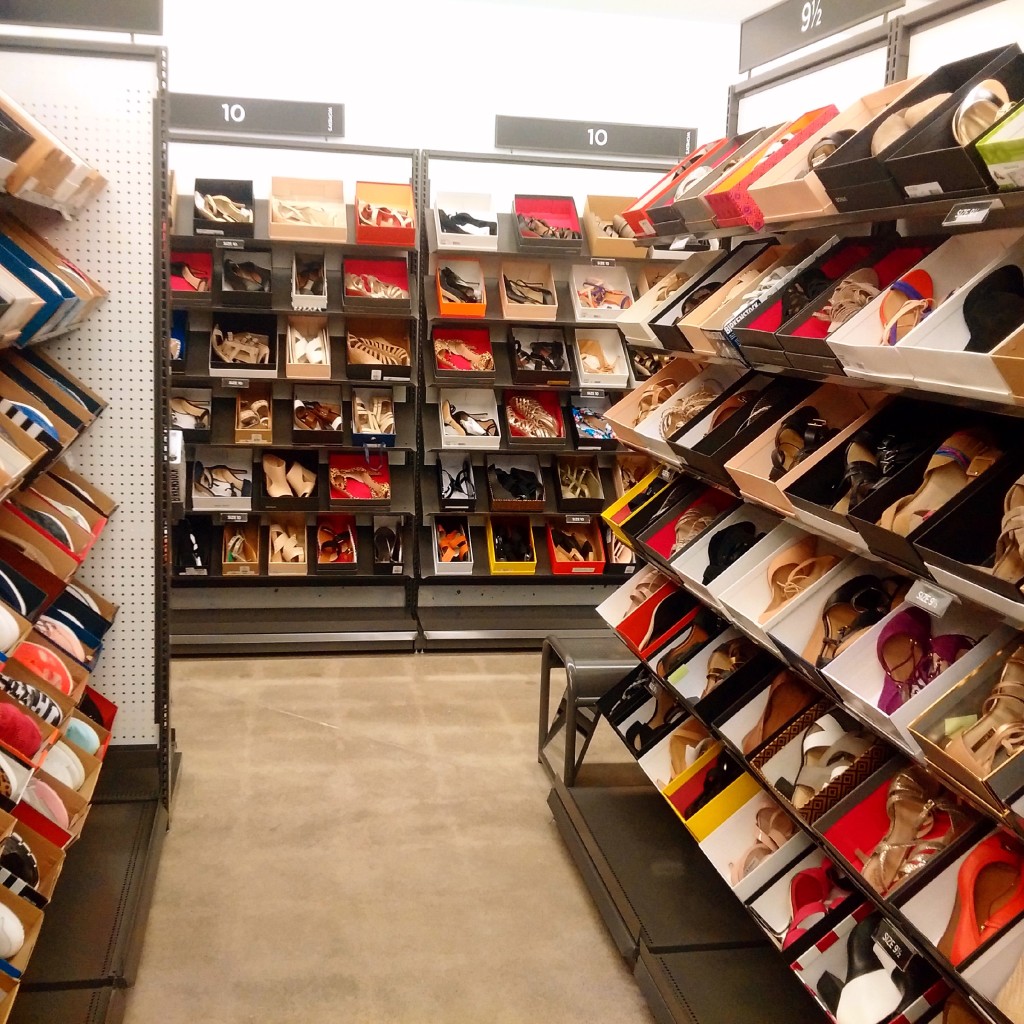 Most of the clothes were reasonably priced, but there was the couture section – runway and off runway designs with the corresponding price tag. I'd love to be in a place where I wouldn't bat an eye at a $2,000 dress but that's not in the near future for me. All of this got me thinking about couture and what, exactly, the word means. I knew it had something to do with fashion but wasn't sure exactly what it meant so I decided to look it up. I was surprised to learn that the word is just over 100 years old – the first recorded use being in 1908. Unsurprisingly, it has its origins in Latin via French. The Old French word cousture came from the past participle of the Latin word consuere – meaning to sew together. Which fits right in with couture having to do with runway fashion.  While I may not be ready to spend the kind of money needed to own couture pieces myself, it doesn't mean I can't appreciate a fun night out looking at them with a great group of  women.  I can't wait to go back and explore more and possibly get a pair of gorgeous boots for myself.

Couture  cou·ture noun
 The business of designing, making, and selling fashionable custom-made women's clothing

 The designers and establishments engaged in couture

The clothes and related articles designed by such designers.