I'm not sure if this happens to everyone but every time I head to a conference, like the fabulous Blissdom Canada Conference, I return to utter chaos. It's not necessarily the house (though it wasn't as orderly as I'd left it), it's more that my life seems to be tossed upside down by the new things I learn at the conference. 
I want to implement things right away so that I don't forget them. At the same time, I don't want to jump into changes too quickly so I spend a lot of time thinking over (and overthinking) everything. I come home full of amazing ideas and wanting to keep up with all of the new friends I made. This being the digital age, that means a lot of time spent online. Given my ADHD squirrel tendencies, online time tends to devolve quickly into a never ending Facebook spiral with the occasional Youtube or Reddit interlude. Chaos, I tell you, chaos.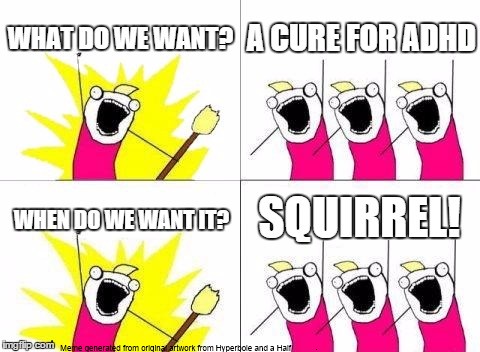 Inspired by all of this, today's word Wednesday word is chaos. Chaos comes to us via 14th Century France , taking the word from Latin. The Romans, as they were wont to do, took the word directly from the Greeks. The Greek word in question was khaos which means: abyss, that which gapes wide open, [something that] is vast and empty. The modern definition of chaos, meaning utter confusion, came into being circa the 16th century and comes from a theological interpretation. The Vulgate version of the book of Genesis (circa 1530) used the word chaos to mean "the void at the beginning of creation".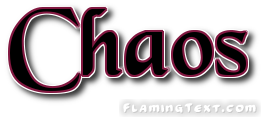 It was the Roman poet Ovid who gave us our current meaning of chaos in his epic, Metamorphoses, when he juxtaposed Khaos with Kosmos – the ordered universe. So the modern meaning of chaos came to be orderless confusion. Which pretty much sums up my life right now. Orderless confusion and plenty of brain squirrels.
Chaos (cha·os) noun
 Complete confusion and disorder : a state in which behaviour and events are not controlled by anything
The state of the universe before there was any order and before stars and planets were formed
Hopefully I'll restore order to my little piece of chaos soon. Until then, I'll be out chasing the squirrels.