It comes as no surprise to those who know me that I'm a sports nut. Football (particularly the CFL and the Toronto Argonauts, but also the NFL and the Detroit Lions) was and continues to be my first love, with Auto Racing (Formula 1, IndyCar, and NASCAR in that order) a close second. Third place has changed a few times – most of the time it's Baseball, unless the Olympics are on, with Hockey and Basketball tied for fourth in my hierarchy of sports. Living in Blue Jays' country (which, technically is all of Canada since they're the only professional baseball team in the country) though, it's hard not to get caught up in the excitement that has been gripping the Toronto sports community.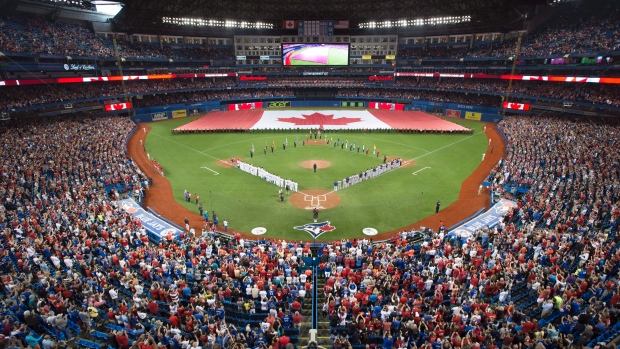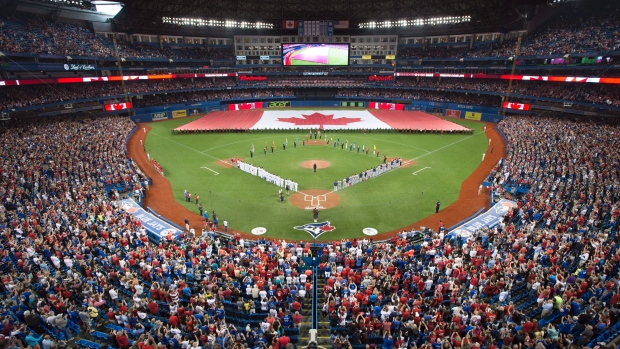 Yes, I scream at the television whenever a commentator says "the city of Toronto has been starved for a championship" because the Argos won the 100th Grey Cup in 2012, also taking home the title in 2004, 1997, and 1996 since the Blue Jays last won the World Series in 1993. Despite that, I get it. This city really wants to be seen as a world class city and part of that is having a championships in one of the 3 professional sports (Hockey, Baseball, and Basketball) played in both Canada and the United States.  As the Blue Jays season has progressed, so has my interest in watching baseball. Which brings me to today, and scheduling work around being able to watch the first game of a doubleheader against the Baltimore Orioles, to see if the Jays could clinch their first division title since the world series win in 1993.
The Blue Jays clearly knew the importance of the game and worked hard to get out in front, never looking back. After the game, and despite the fact that game 2 of the doubleheader was set to start half an hour after the end of the first one, the team erupted onto the field. Which brings me to today's word Wednesday word: Jubilation. It's the perfect word for the look on the faces of the Blue Jays' players, coaches, and management. It is also what many long suffering Toronto sports fans are feeling tonight.


Jubilation comes from Middle English (with a nod of the head to French)  jubilacioun, which in turns, come from Latin jūbilātiō which means to shout for joy. Seems pretty fitting for a team that was jumping around and shouting as soon as the final out was recorded. 
Jubilation (ju·bi·la·tion) noun
great happiness or joy
an act of rejoicing :  the state of being jubilant.
Now, I'm going to go back to watching the second game to see the further jubilation that ensues when the Jays are able to fully celebrate when the second game is over.