Birthdays are always special, and milestone birthdays even more so. I've been fortunate enough in my life to work with a lot of senior citizens and I've found that contrary to popular belief, they almost unilaterally want to celebrate their birthdays. One would think that at 75, 80, or even 90, that birthdays would be just another day but some of the biggest birthday parties I've been to have been for those who have celebrated the most birthdays. On April 21, Queen Elizabeth II turns 90 years old and the celebrations are already underway. Being the reigning British Monarch, the Queen gets a second birthday every year and this year it's a three day event on June 10th through 12th where pubs will be open 2 hours later than usual Friday and Saturday evenings and culminating in a big street party hosted by the Queen on the 12th.
Why do Kings and Queens of England get two birthdays you ask? (Go on, ask…I'll wait) It's exactly why you might expect – because someone wanted to and they make the rules. The someone in this case was King George II, and the year was 1748. King George II was born in November and while November in England isn't quite as snowy as here in Canada, it's still damp and chilly and the King didn't want his subjects (or himself) to catch a cold while celebrating him so he combined his birthday with his annual spring military review and voila, a tradition was born. In 1901, King Edward VII standardized the Trooping of the Colour as a June event when the weather was the most likely to be cooperative and ever since the "Official" birthday of the reigning Monarch (if the actual birthday was in a colder month) has been celebrated in June. According to historian Carolyn Harris, Trooping the Colour (where all the regiments gathered and displayed their flags to aid the soldiers in recognizing their colours in battle) dates back to the Restoration of Charles II in 1660.
Technically the Queen has more than just the two birthdays – and for that you can thank (or blame) Canada. In 1845, the (relatively) new province of Canada declared Queen Victoria's birthday a public holiday. May 24 became a statuatory holiday when Canada became a sovereign nation in 1867, and stayed as a holiday as long as Queen Victoria reigned. When she died at the age of  81 in 1901, Canada decided to honour the role Queen Victoria had played in confederation by making the Monday before May 24 (or May 24th when it is a Monday) "Victoria Day" – a holiday that Canadians look forward to as the unofficial start of summer. When Queen Elizabeth ascended the throne in 1952, Canada declared that Victoria Day would be used to celebrate the reigning monarch's official birthday in Canada. So this year, the Queen has a birthday in April, May, and June.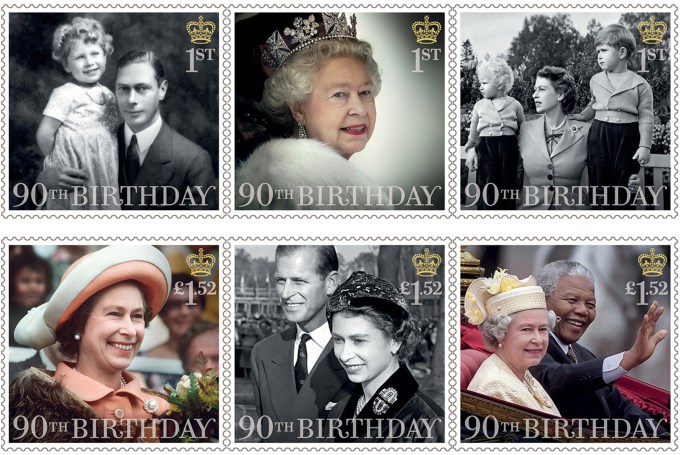 All of this talk about birthdays and royalty got me wondering about the word royal. I know that Regina and Rex are Latin words for King and Queen respectively, but I wasn't sure about the etymology of royal. It turns out, that royal has the same latin stem. Royal comes to us from late Middle English, which was derived from Old French roial, coming from Latin regalis 'regal.' Regalis came from the stem reg- the same as Rex (king) – from the Latin word regere which means to rule. So the royal family is definitely meant to rule, symply by their name. Wishing Her Majesty a very happy 90th birthday and many more to come. She has served 12 prime ministers and counting and is the longest reigning monarch in British History.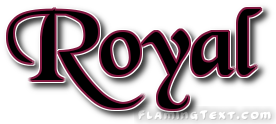 Royal ( roy·al )
Adjective
1. Of
or
relating
to
a
king,
queen,
or
other
sovereign: 
royal
power;
a
royal
palace.
2. D
escended
from
or
related
to
a
king
or
line
of
kings: 
a
royal
prince.
3. N
oting
or
having
the
rank
of
a
king
or
queen.
4. E
stablished
or
chartered
by
or
existing
under
the
patronage
of
a 
sovereign: 
a
royal
society.
5.
(
initial
capital
letter
)
serving
or
subject
to
a
king,
queen,
or
other 
sovereign.
6. P
roceeding
from
or
performed
by
a
sovereign: 
a
royal
warrant.
7. A
ppropriate
to
or
befitting
a
sovereign;
magnificent;
stately: 
royal
splendor.
Noun
1.  Nautical. A
sail
set
on
a
royal mast
2. 
Informal.

 A
royal
person;
member
of
the royalty of any country.
3. 
Usually,
 R
oyals
.
Chiefly
British.
a
member
of
England's royal family.
4. A
size
of
printing
paper,
20
×
25
inches
(51
×
64
cm).
5. A 
size
of
writing
paper,
19
×
24
inches
(48
×
61
cm).
6. 
Numismatics.
A
ny
of
various
former
coins,
as
the
real
or
ryal.