Summer took awhile to arrive this year here in Ontario – we flirted with mid to high 20s (I'm Canadian, and read my temperature in degrees Celsius – for my American readers either use Google's ultra convenient calculator or go to All Measures to convert the temperature to Fahrenheit)  in June but July has been cooler than normal. The season decided to make up for lost time this week by throwing us into 30+ degree weather with a high level of humidity.  After a long, cold winter, I'm happy it's hot outside, but I do wish it would cool down a little more at night. I decided after 3 days of sweating it out at home to decamp to the cottage where it's a little cooler and there's a lake to jump in when I feel the need. I would have been in it as soon as I arrived, except I left a little late and arrived at mosquito o'clock. That's a real time up here – in a matter of minutes it goes from no bugs at all to they're trying to eat me alive". So I decided that changing into a bathing suit and giving them MORE flesh to feast on was a bad idea. Which gave me time to write the post so I guess it's a good thing.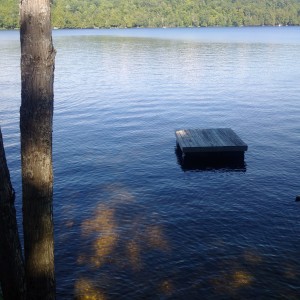 I commented to the ever awesome Laureen from Tempered with Kindness that I was going to skip this week's Word Wednesday post because of the drive / heat / the fact that I haven't slept well in a week but she suggest doing a quick posts with words people can use to describe this kind of hot summer weather.  Just as "it's cold" doesn't quite do it in the winter when it's -30 out, "it's hot" is wholly inadequate to 37 degrees with humidex. I know it's  not as hot as it gets in a lot of other places, but that's partly why I choose not to live in those places.
While looking at the list of synonyms she came up with (which was quite impressive and comprehensive – balmy, summery, tropical, boiling, boiling hot, blazing hot, baking, scorching, roasting, searing, flaming, parching, blistering, oven-like; sweltering, torrid, sultry, humid, muggy, close, airless, oppressive, stifling, frying, melting, sizzling, nuclear) one jumped out at me. I love using sultry to describe hot and humid weather. To me, the word brings up images of a New Orleans jazz club and can describe either the singing or the weather outside the club on a summer evening. So today's Word Wednesday is sultry.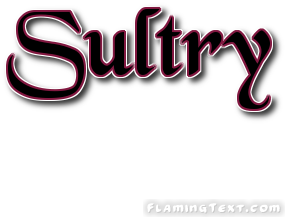 Interestingly, this word is old English in origin (well middle English, having first appeared in 1594). It comes from an obsolete English word sulter which means to swealter. Which is what I'm doing in this weather! Sultry includes both the heat and the humidity in its definition so it's the perfect word for this weather. Though right now it's cooled off nicely and I'm going to take advantage and hopefully get a good night's sleep.
Sultry (sul·try) adjective
1. very hot and humid
2. hot with passion or anger
3. exciting or capable of exciting strong sexual desire
I'm hoping everyone is enjoying these sultry days, because before we know it, summer will be gone and with it the warm weather.