If you know me, you know I love a good contest. I can never resist entering for a chance to win something awesome, even if I almost never win anything myself. I also love to share contests with my friends and readers, so when State Farm Canada asked me and a few other influencers to spread the word about a contest that they're running from now until November 13th, of course I said yes.  That may not have been the smartest move since I really want to win this prize myself.
Why? Because it's a $5,000 vacation rental credit from CanadaStays – that's why. CanadaStays has Canada's largest collection of vacation rentals.  CanadaStays has vacation rentals in Canada and internationally, but the prize here is only available to be used towards rentals within Canada. I'm okay with that since I've always wanted to stay in a cottage in the Maritimes and cook fresh lobster for dinner. I love staying in hotels but after a few days, I'm usually tired of eating out and miss the convenience of cooking for myself in a kitchen, so a vacation rental is perfect for a traveller like me. Of course you can stay in a vacation rental and order in or eat out every night too – with the rental paid for, you can use the money you would be spending on accommodations on food, drinks, and experiences to make your holiday even more memorable.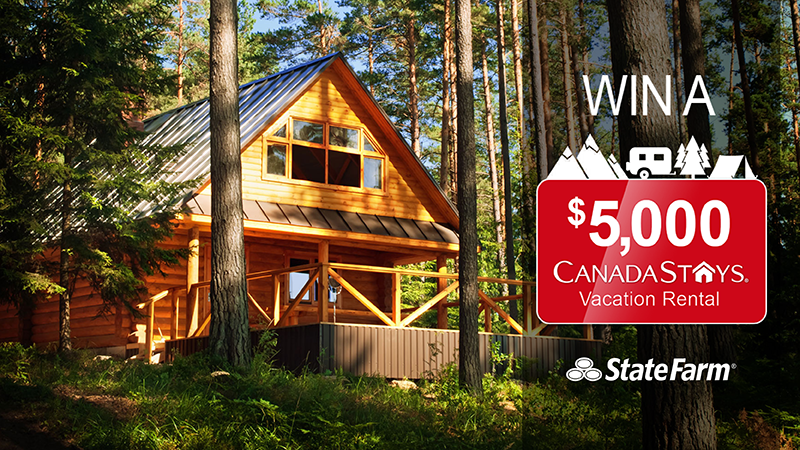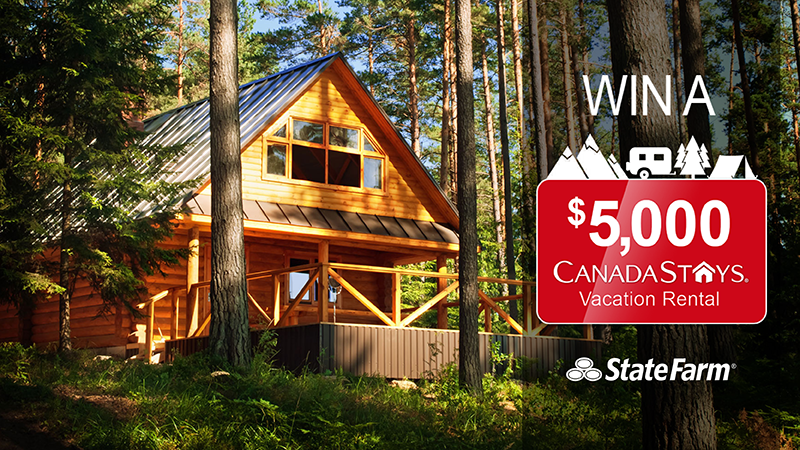 The best part? It's so easy to enter. All you have to do is go to the contest website, complete the entry form, and get a quote for insurance from State Farm Canada. (Yes, you actually need to get a quote, but it could save you money on insurance so it's like you're already a winner!)
The catch? (There's always a catch) – This contest is open to Alberta, Ontario and New Brunswick residents only – because that's where State Farm has agents who can help you with your insurance needs.
State Farm Canada offers insurance coverage for the things that matter most. Get a quote now and see how we can save you money on your home, auto and life insurance — you could win a Great Canadian Getaway worth $5,000!
To Enter: Visit the contest website and follow the 2-steps:
Complete the entry form
Click "Get a Quote" and complete the second step
Contest is open to Alberta, Ontario, and New Brunswick residents and closes November 13th, 2017 at 11:59am EST. See the official rules before entering.
Note: State Farm Canada has asked me to help spread the word about this contest and has compensated me for doing so. All opinions are my own.