My last #JennDoesTheCapital post was predominantly about the beer – and though I enjoyed quite a few very nice beers over the course of my trip, they weren't the focus of the next few days. After my exciting trip into the city, and the Beer Clock with dinner, I was ready for bed. Driving is exhausting – especially when it's raining and there are trees trying to play whack-a-mole with your car. Plus I had an early morning ahead of me and a full day of activities planned so after packing my bag for the day, putting my camera battery on charge, and choosing an outfit (the less time I needed to spend in the morning the better), I hit the hay.
My alarm went off at 6 am the next morning (do I know how to vacation or what?) and I got up and ready for the day, grabbed a cereal bar, filled up my water bottle, and headed out the door to walk to Ottawa City Hall where my friend Amanda and her family were placing a piece of the wooden map of Ottawa for the new Wall of Inspiration.  I'd planned to spend the day with Amanda so it made sense to meet her there – but the event started at 8am with doors opening at 7:30. Knowing how I tend to get turned around in a new city, and that the bus system in Gatineau was confusing at best and downright unusable at worst, and given that it was only 5 kilometeres to Ottawa City Hall, I figured I'd set out on foot and give myself an hour so I wasn't sweaty and gross when I got there.  I was out the door by 6:40 am but walked almost a kilometre in the wrong direction and had to double back thanks to directions that told me to head "southeast" without giving me a road name to walk towards. Oops. Once the sun started coming up behind me I realized I was walking west (though still mostly south) so I turned around and got back on my route. It took most of the hour to get there, but when I did I was rewarded with a hug from Amanda and Zoe so it was totally worth it. They also had some amazing food set up around the atrium and I got to try chicken and waffles for the first time – surprisingly they were a good combination. The coffee was divine – I had an Americano and considering I'd already been up for 3 hours and that was my first coffee of the day, it was very welcome.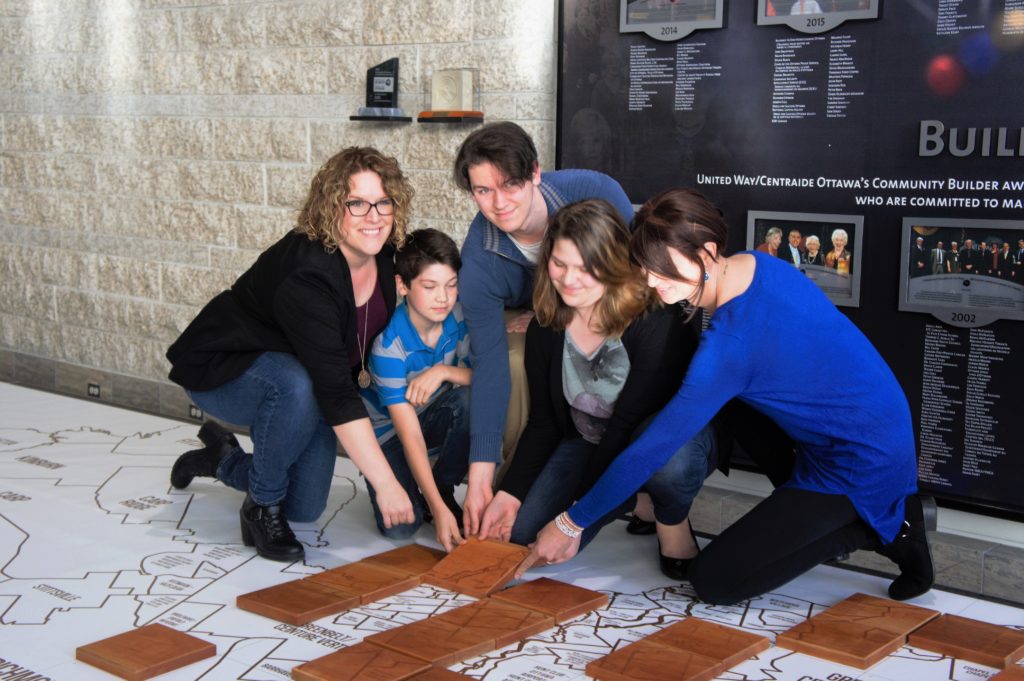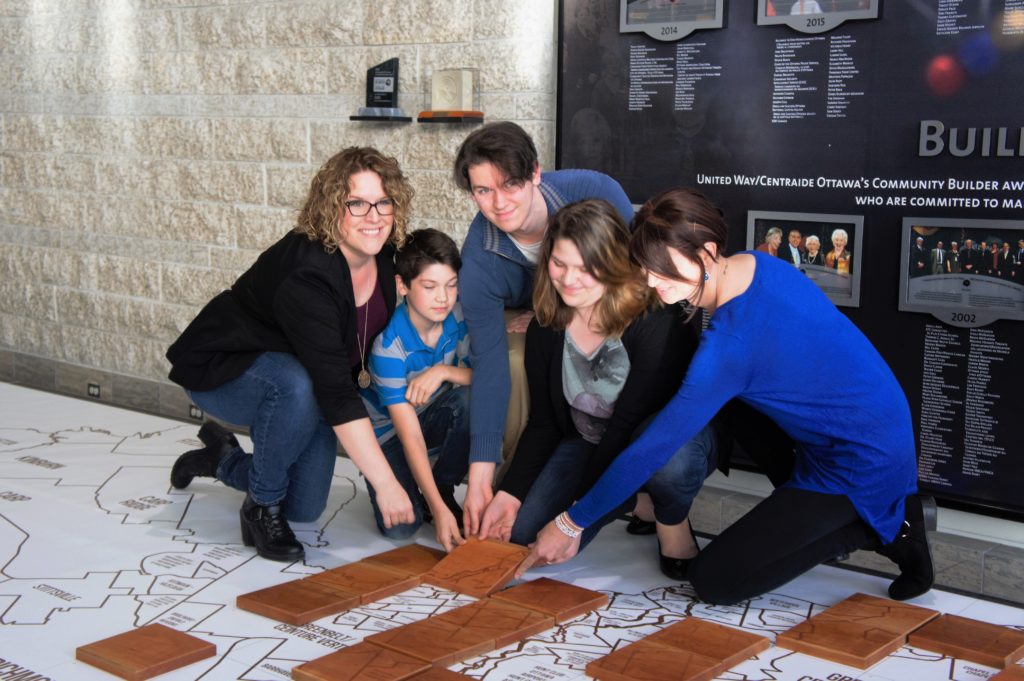 After the ceremony, Zoe took the boys back home before heading into work and Amanda, Alexis, and I went to do some exploring. Alexis didn't have class until the afternoon so she hung out with us (and was the photographer for our first stop). Amanda asked where I wanted to go and I said surprise me and take me to some places I'd likely not find on my own. She certainly delivered on that.  We did the driving tour of Ottawa neighbourhoods, drove around the Experimental Farm, and stopped for (more) coffee. Our first official was Hog's Back Park – which is a gorgeous natural oasis in the middle of the city. We hiked, talked, and watched some squirrels demonstrate the exact opposite of consent culture – the male did not take no for an answer! We spent a solid 45 minutes exploring the park, watching the ducks (so many ducks), and generally decompressing in nature.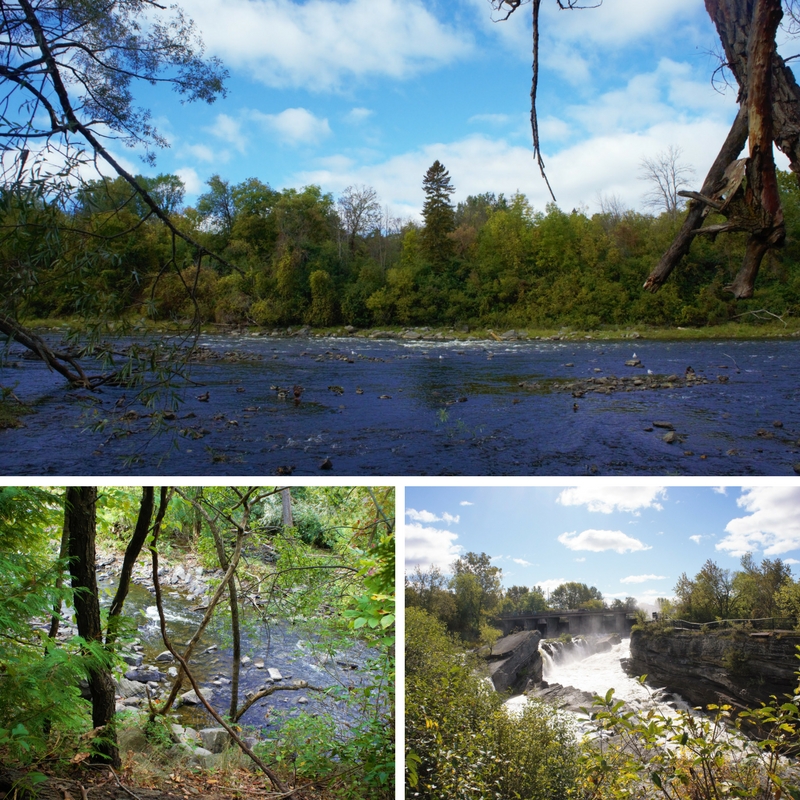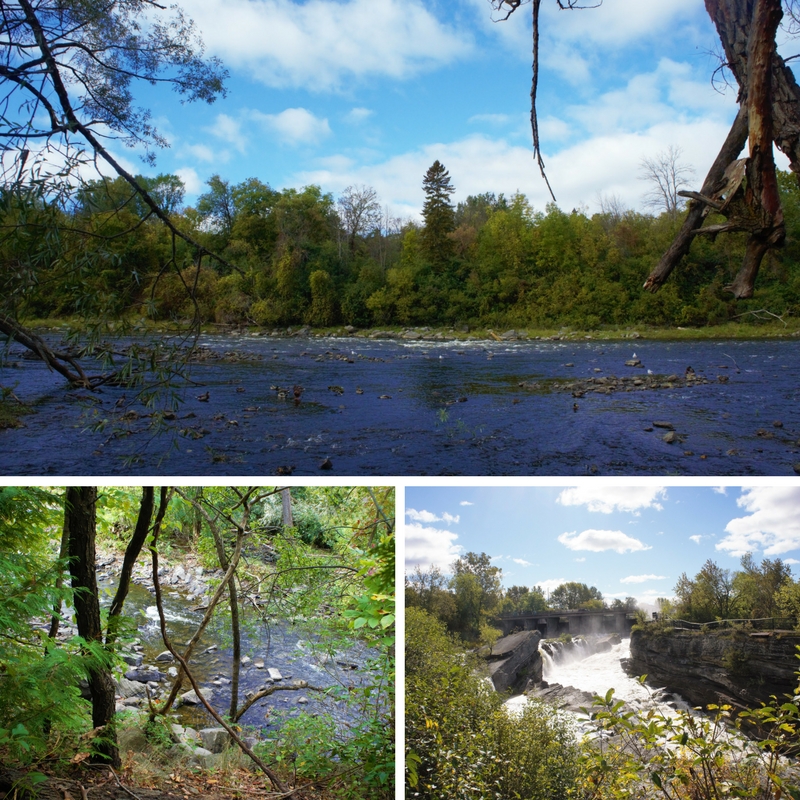 After Hog's Back Park, we dropped Alexis off to catch a bus to her classes and Amanda and I took off to Almonte, Ontario in search of  what Amanda deemed "the best butter tarts in the world".  I remained skeptical in that I've had a lot of butter tarts in my day and more than a couple claimed to be the "best in the world".  We got to Almonte and decided to do a little shopping before we bought our butter tarts. Almonte may or may not have the best butter tarts in the world but it has some amazing antique shops. I didn't do any purchasing but I have buyer's regret over a couple of things I passed up. I couldn't wait any longer and we went to Baker Bob's for butter tarts. Baker Bob's is the quintessential small town bakery – the smell of fresh bread and sweet treats wafted towards me as soon as I opened the door, wrapping me in a delicious olfactory hug. Amanda, being a veteran aficionado of Baker Bob's butter tarts, guided me to the back of the store where the good stuff was kept. I picked up one butter tart – because there was no way it was going to make it home and I really didn't need more than one butter tart, and Amanda picked up some treats for her family because she's an awesome wife. Pretty much as soon as we got back to the car, I started in on the tart – it was perfection. I'm not sure if it's the best butter tart in the world, but it's definitely a contender. The crust was lighter than most and more of a pastry crust than is traditional in butter tarts – which makes a big difference. The filling was sweet, but not too sweet which I have often found to be a problem with butter tarts. The colour was perfect and it was just big enough to satisfy my craving.
After butter tarts, we went back to Ottawa and did a little retail therapy at Michael's where I bought a new set of metal stamps (which was not a smart move since they're heavy and I still had about 8 hours to go in my day) and then we were off to the thing I'd been looking forward to the most on my Ottawa trip – my first poutine. Yes, you read that right, I'd never had poutine before. When Amanda found out I was a poutine virgin, she was adamant that my cherry be popped in Quebec; specifically at La Patate Glacée in Gatineau. Once again I was skeptical, and once again I was proven wrong. Amanda ordered in flawless French, and I meekly said "I'll have the same" except I switched out the diet coke for a sprite. The house gravy was amazing. Amanda explained that many places don't use house gravy and instead use a beef gravy for poutine which is good, but not as good as the house gravy. Now that I've had both, I have to agree and will go for house gravy whenever possible.
Having checked poutine off my bucket list, Amanda and I drove around the neighbourhood where she grew up, and she pointed out all the fun things that wouldn't make it onto a tourist flyer. I found out where the wrong side of the tracks were, which houses are definitely haunted, and saw some of the places that shaped my wonderful friend into the person she is today. I love local history so a personalized tour was pretty much the best thing ever. We dropped in on a friend of Amanda's who I'd met online, and then went to pick up Alexis after her school day ended. Amanda graciously agreed to drop me back off downtown as I had more on my agenda for the day. She dropped me off near the Byward Market – somewhere I've loved exploring in the past. When I was in Ottawa for the 2004 Grey Cup, my friend Chris and I found a tea shop that served what I remembered as one of the most amazing Japanese cherry blossom rose green tea. I was resigned to the fact that I wouldn't find it again or that it would be gone – a lot changes in 13 years. But as I was walking towards the market, I saw the sign. The owners had changed but the tea shop remained in the same place and they still had the tea. I went in, ordered a pot of the tea and sat down and recharged both my literal and figurative batteries.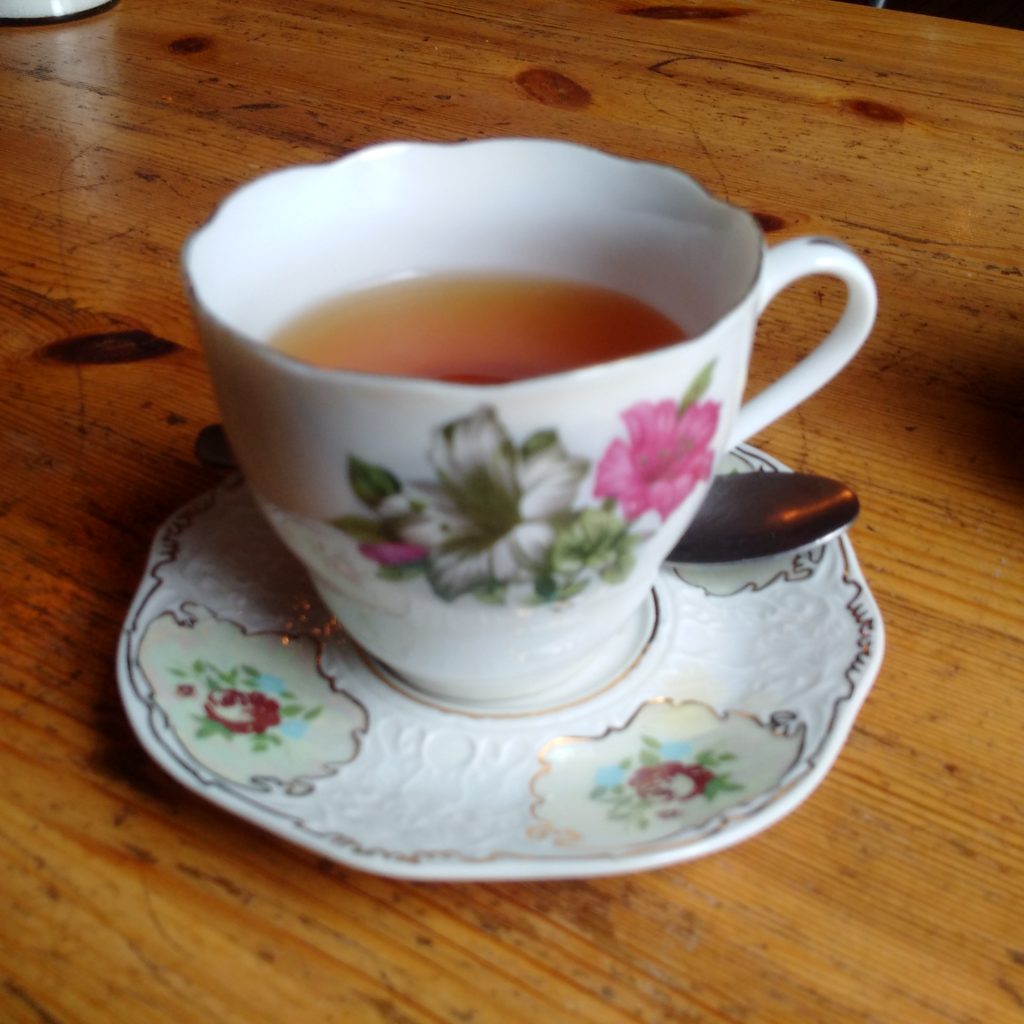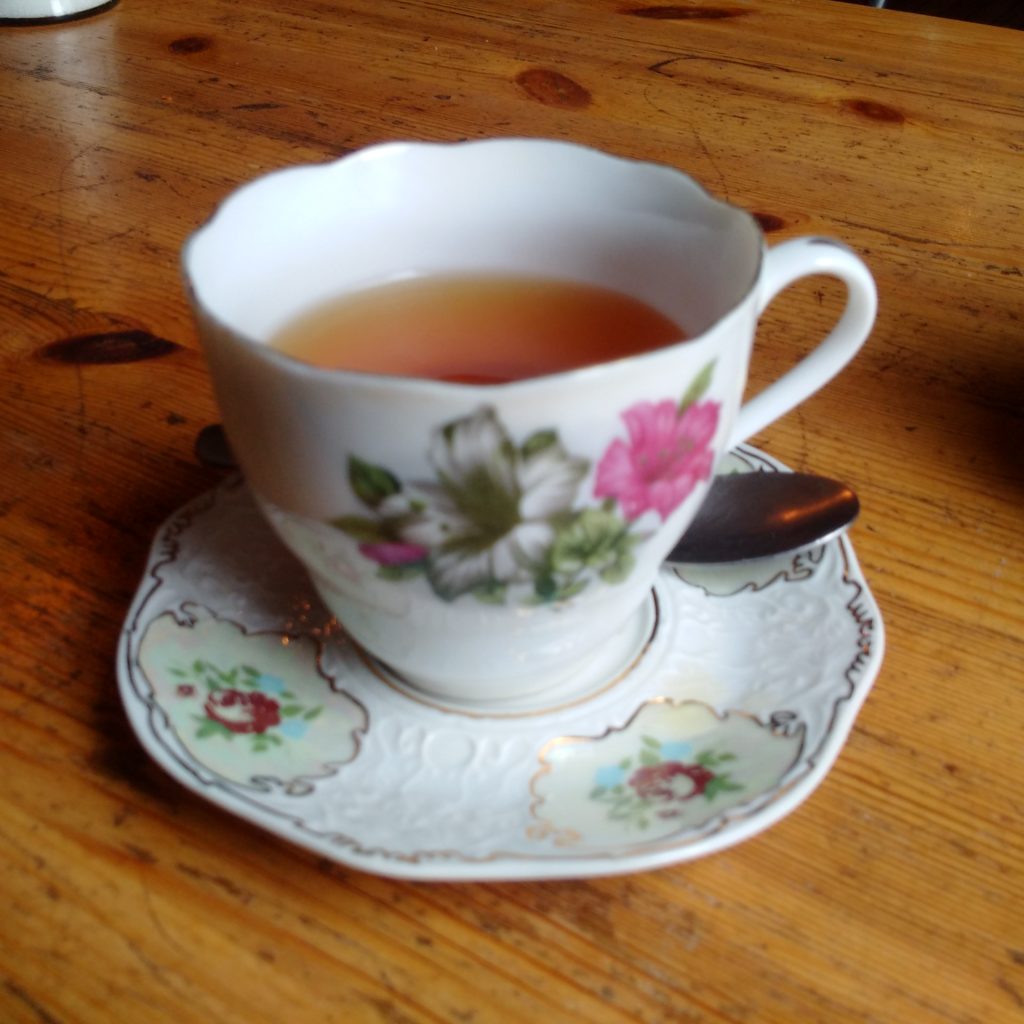 Tea finished, I explored the Byward Market on foot and then headed into the labyrinth known as the Rideau Centre to warm up as it had dropped about 15 degrees from the previous day and I was freezing. I found a shop selling Canada 150 hoodies for 50% off and since I was looking for something Canada 150 themed anyway I bought one, removed the tags, and managed to find my way back out of the Rideau Centre (not an easy task) and headed over to the National Gallery of Canada to meet up with my friend Lara and take advantage of the free entry between 5 and 8 pm on Thursdays. Lara and I met up in the entrance, and toured a couple of galleries chatting the whole time. I had been to the National Gallery on both school trips but when you're forced to appreciate something, you rarely actually do. Going back as an adult, and with a friend, I loved the National Gallery. I'm not an artist, but I appreciate art, and loved the focus on First Nations artists and female artists that the National Gallery is trying to encourage. I think we made it through three galleries before closing and that was about as much art as I could take in during a single visit. Remember those metal stamps I bought in the early afternoon and lugged around for the rest of the day? The National Gallery, had a free coat check – so I checked my hoodie (it was warm inside the gallery), and my big tote bag with my camera bag in it and just carried my purse around the gallery with me. Bliss.
Lara and I said our goodbyes, attempted a dimly lit selfie outside the Gallery, and I headed off to the Heart and Crown to meet an old friend for diner. My talent for getting slightly lost did not fail me and I walked past the restaurant twice before actually turning down the street where the entrance was. We had a great Guinness stew, beer (naturally) and enjoyed reconnecting before I gratefully accepted a ride home (my feet were beginning to protest all the walking I'd done and I was getting the start of a blister on my left foot). Once again I happily fell into my bed, exhausted from a day full of fun and friends. When I checked my fitbit (which had buzzed at me around 9 am at the United Way event at Ottawa City Hall), I'd done 23,000 steps. No wonder I was tired!  Luckily Friday and Saturday were looking to be less walking and more touristy – which is good because Sunday I was scheduled to be hiking in Gatineau Park. More about that next time!