When I came online today, the first thing I saw were posts about the Ottawa Catholic School Board's decision to limit access to the graphic novel Drama to kids in middle and high school only because a few parents were concerned that there is a same sex kiss depicted – and all the ahem drama the decision has caused. Naturally, I weighed in and several friends asked me for recommendations for books about LGBTQ+ families for kids of varying ages. So I've compiled a list – it's not exhaustive or comprehensive and I've tried to include Canadian content where I could find it available, but it's a starting point.
I've added links to Chapters and Amazon.ca for each book. As a note, I am an Amazon affiliate so I make a very small commission if you follow my link and buy the book there but that had no influence on the books I have chosen for this list.
Very Young Readers (Birth to Age 5)
And Tango Makes Three – This is the heartwarming true story of two male penguins at the Central Park Zoo in New York City, Roy and Silo, who clearly wanted to nest together and have a family. With the help of one of the zookeepers, the pair are given a fertilized egg to hatch and start their own non-traditional penguin family.  The book is 14 years old this year and it still constantly comes up on lists of the most banned children's books in the US. Which of course made me need to read it, and the saying is right – banned books are the best.  Anyway, you can get a copy of And Tango Makes Three from your local Chapters or from Amazon.ca. The 10th Anniversary Edition – which came out in 2015 includes an audio CD of Neil Patrick Harris reading the book which is pretty awesome.
Mommy, Mama, and Me and Daddy, Papa, and Me – These two books are written by the same authors and are lovely tales about same-sex families going about their day. Like most board books, the text is rhythmic and the illustrations are captivating. I love how Mommy, Mama, and Me is a sweet board book about two mommies going about their day (available at both Chapters and Amazon) and Daddy, Papa, and Me is the exact same plot but with 2 dads instead of 2 moms (also available at both Chapters and Amazon).  They're both beautifully illustrated and I can't choose a favourite between the two.
Red: A Crayon's Story – This is one of my favourite children's books period. It tells the tale of a blue crayon that was mistakenly labelled as a red crayon. The crayon tries really hard to be red and teachers, parents, and friends all try to help Red be red. Except Red is blue – and when Red is allowed to be his true self, he is finally happy.  The book has been heavily criticized because some people think it encourages kids to be transgender (which is the biggest pile of crap ever – books do not "turn" people gay or transgender period). I think the book is a wonderful tale of accepting people for who they are, regardless of what their label says. The book will speak to those who know someone who identifies as transgender or non-binary, but it will also speak to people who have been labelled as slow, or have a disability, or who look different – because the message is that it's what's inside that counts not what the label on the outside says. Red: A Crayon's Story is available at Chapters and Amazon and is a must read.
Mom and Mum are getting Married! – One of my favourite books in this category and is written by a Canadian. The book is about a little girl named Rosie who comes home to find her mom dancing happily because she is getting married to Rosie's mum. It's a great story that I came across while looking for a book for a friend about parents getting married. It's really just a children's book about a wedding between two people who love each other and happen to be the same gender. There isn't a lot of discussion about both parents being women – and perhaps that's what attracted me to it – how it normalizes the relationship. I also love kids books that have mom / mum spelled both ways – because I grew up with a mum and a dad and it was very hard to find books with the British spelling of mum! This book was hard to find for awhile, but happily both Chapters and Amazon have it back in stock!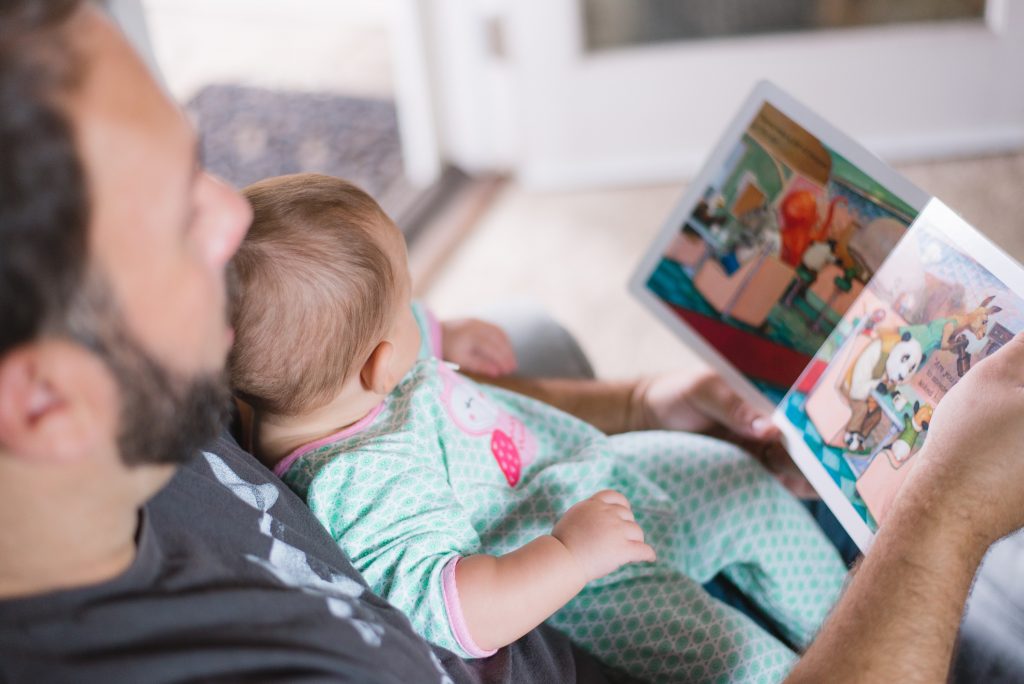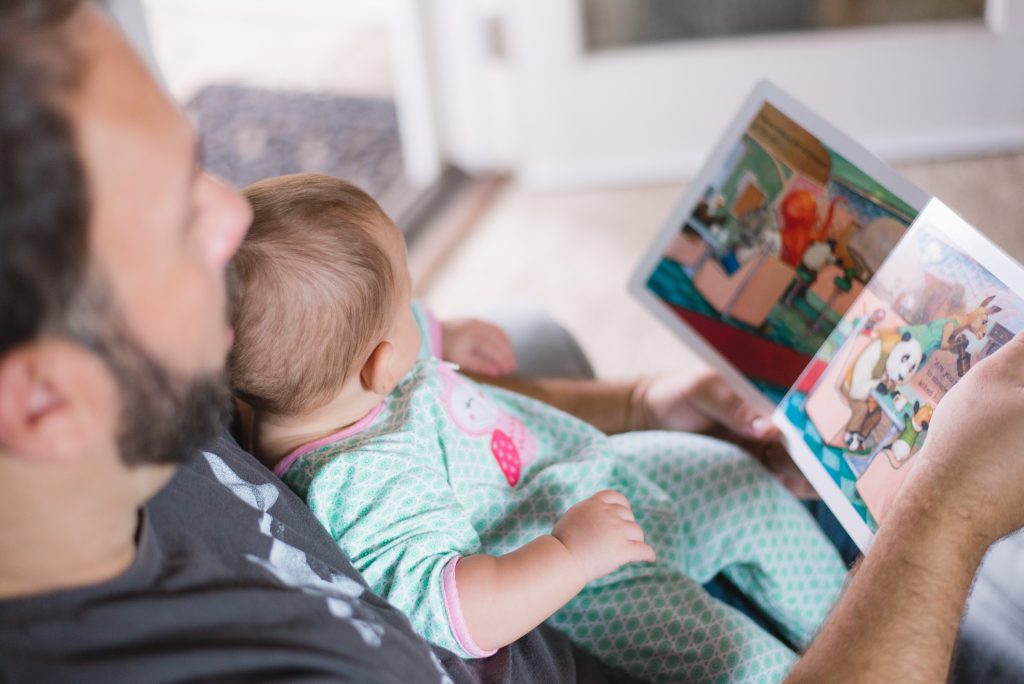 Young Readers (Ages 6-10)
Note: Most of the books in the previous category can be enjoyed by older readers too.
Donovan's Big Day – Another book about a child whose two moms are getting married and another I found while looking for a book about parents getting married from a child's perspective. In the book (which is written by the same author as Mommy, Mama, and Me and Daddy, Papa, and Me), Donovan is very excited about the upcoming wedding of his moms because he has a very special job – he's going to be the ringbearer. The book is a great read for young readers and is one I bought my friend's son who was going to be a ringbearer because it captured the big day from a kid's perspective. It's available at Chapters and Amazon.
My Uncle's Wedding – I was trying to find a book about two dads getting married but wasn't finding anything great – until I stumbled across the book My Uncle's Wedding. While not about dads, it is a great book about a same sex marriage between two men from the point of view of a young boy whose favourite uncle is getting married. It's available at Amazon
The Family Book – I love Todd Parr's books and used them when I worked with kids on the Autism spectrum because they were great at describing things like moods and feelings. I loved We are all Different and used it when I discussed diversity. I chose the Family Book for this post because in the primary grades a lot of emphasis can be put on families and it's important for kids to know that families come in lots of shapes and sizes. Whether it's two moms, two dads, a mom and a dad, a big family, or a small one, the book's main message is that every family is special. You can get The Family Book (and all the rest of Todd Parr's books) at Amazon and Chapters.
Sex is a Funny Word – This is a comic book aimed at kids between 8-10. Sex is a Funny Word is a great resource for kids and their parents / caregivers that discusses puberty, gender, bodies, and sexuality in an open and positive way. The book features kids of diverse races, different sexual orientations, and gender identities and is a great resource to have on hand to help answer the questions kids this age have. It's available at Chapters and Amazon.
From the Stars in the Sky to the Fish in the Sea – This book is one I found at a library last year and promptly forgot about. It's a lovely tale by Toronto author Kai Cheng Thom with absolutely gorgeous illustrations. The story centres on Miu Lan who is a very special child for they can change into any shape they imagine. There's a problem though – they can't decide if they want to be a boy or a girl, a fish or a bird, a flower or a shooting star.  Kids at school are mean and ask a lot of questions and Miu Lan has trouble finding friends to accept them for who they are. Miu Lan is comforted by their mother – and learns that no matter what they choose, their mother will always love them just the same.  It's a wonderful story about acceptance, gender identity, and the power of love and is available at both Chapters and Amazon.
Middle Readers (Ages 11-14)
Stitches -Another book by an Canadian author, Stitches is a great book about a young boy named Travis who is bullied for liking "girl stuff" – such as fashion and puppets. While not exclusively about non-traditional gender roles, the book is a great read for the 10 and up age group and also features diversity in the characters with Travis' best friend being in a wheelchair. A good introduction for the middle grades into LGBTQ+ characters. It's only available as a digital book from Chapters at the moment and is available as a digital book and in paperback from Amazon.
Drum Roll, Please – This was one of my favourite finds in 2018 and I'm thrilled it's coming out in paperback in 2019. The book is about a young girl who joins the school band at her best friend's insistence and finds she loves to play the drums (at this point I was hooked). She heads off to a sleep away camp for two weeks where she will be able to play the drums to her heart's content. Summer brings problems that are likely familiar to some of the tween set – Melly's parents are splitting up, her best friend ditches her, she finds herself attracted to one of the other girls at camp, and she questions whether she has what it takes to be a drummer. It's a wonderful coming of age tale that is handled with sensitivity and humour. The hardcover and e-book editions are available at Amazon and Chapters and the paperback edition is due out in May.
The Misfits – From the author of Bunniculua this is a heartwarming tale of 4 boys in grade seven who are best friends. All of them are different in some way and they are all teased / bullied about their difference. One of the characters, Joe, is openly and unapologetically gay. What makes this book remarkable is that these boys aren't cast as the victims of the story – no they are the protagonists and are out to change the world. It's a great and empowering read for anyone who has ever been singled out for being different. It's available from Chapters and Amazon.
This was never meant to be a comprehensive list of LGBTQ+ titles for kids – just ones I've read and enjoyed and thought others might want to hear about. If you've got titles to add to the list, please leave them in the comments!