I've written before about how Christmas can be a tough time for kids on the spectrum, or kids who have Sensory Processing Disorder (SPD), or kids with a host of other special needs that make typical holiday events such as visiting Santa Claus at the local mall almost impossible. In the past two years, more malls have embraced the sensitive Santa programs, which is great. However (you know there was going to be a however right?), as word about the programs has spread, more and more people are booking sensory-friendly Santa visits and the programs are nowhere near keeping up with demand. It's not even mid-November and there are no sensitive Santa slots to be had at malls in and around the GTA. Most sold out of tickets (whether free or with a nominal donation usually to an autism related charity) within hours of going on sale. Which is fine because special needs parents can always drop everything to wait online for tickets to be released and nothing ever happens that would require their immediate attention… oh wait.
For those who don't know what a sensitive Santa is the idea is pretty simple. Santa comes in early or stays late – before or after regular mall hours. Lighting is dimmed and musical decorations in Santa's village are turned off. The mall usually turns the Christmas music down low or turns it off completely to create a more sensory friendly atmosphere. The event is usually kept fairly small to help kids who don't handle crowds well feel more comfortable. The kids can go and have a chat with Santa – or not. They can sit on his lap, or stand beside him. It's all about what makes the kids comfortable and able to enjoy the holiday spirit. Parents can purchase photos (sometimes they are supplied free of charge).  It's a way to make a rite of passage for many kids accessible to those who wouldn't otherwise be able to visit with Santa because of their special needs.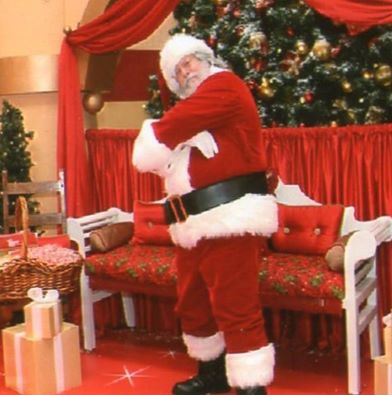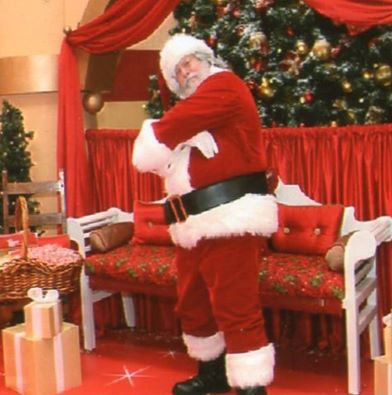 Demand for sensitive Santa visits is far exceeding supply and in many parts of the country, you have to travel simply to find a mall offering a sensitive Santa time slots. The other problem of course has to do with the nature of Autism and other sensory processing disorders. Even if you manage to book one of the elusive time slots, there's no guarantee that your kiddo is going to be up to meeting Santa that day. Tickets for these events tend to be non-transferrable so the slot then goes to waste. I understand it's a highly popular event and that time slots are needed, however when you are running an event that is marketed towards special needs children (or any children really), there should be flexibility and compassion built in.
There are a few wonderful events that don't cap tickets and simply require that you pre-register. So far I know of the following:
2017 Sensory Friendly Santa Events
Through Children's Treatment Network Simcoe York
(preregistration is required for events but attendance is not capped – click on event name for link)
Orillia also has a sensitive Santa event on Saturday December 2nd from 12-4:30 pm at the Orillia Public Library.  You need to RSVP using the link on their event page to reserve a 15 minute slot with Santa in their fireside room.
The Ottawa area has a host of sensory friendly Santa time slots at local malls set up through QuickStart – Early Intervention for Autism.  No registration is required but all events are first come first serve
These are all of the sensitive Santa events I have found that aren't already sold out, but I could have missed some. If you know of a sensitive Santa event in Ontario that still has space available please email me!