The first time I remember hearing about cancer, one of my young school friends had been diagnosed with it. Growing up with severe asthma, I spent a lot of time in the hospital and made fast friends with some of the other 'regulars' including some who had cancer. Some I saw a lot over the course of my childhood, others I only saw a few times (in my mind because they got better but that may be overly optimistic). Then, when I was 6, my great grandmother, who I was extremely close to, was diagnosed with leukaemia. Little did I know then that she would be the first family member but definitely not the last to do battle with cancer. Cancer has been a thread woven into the tapestry of my family – on both sides.
My paternal grandfather was the next person in my family to get cancer – and he fought it for over a year before he succumbed. I remember crying to my mum about how much I hated cancer for taking him from us. A few years later, one of my maternal aunts discovered that she had advanced ovarian cancer. Then one of my cousins was diagnosed with an aggressive form of cancer. None of them survived their battles. They all fought hard but it ended up being too much. The worst part for me is that the advancements in cancer treatment mean that if any of them were diagnosed now, there's a good chance at least a couple of them would still be with us. Of course advancements in cancer research are also a great thing. With my family history, it feels like it's not if I'll get cancer in my lifetime, but when. So anything that increases the chance that I will beat whatever cancer I end up with, is great.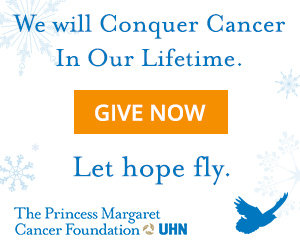 It isn't just my family that has been affected by cancer, but my friends as well. I can't browse on social media these days without seeing mention of friends who are fighting cancer, have beaten cancer, or, more infrequently these days, have succumbed to cancer. I don't want to lose any more friends to cancer. I don't want families to be ripped apart by this awful disease ever again.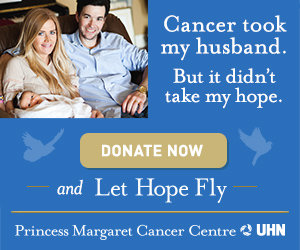 Which is why I'm a firm believer in donating to the Princess Margaret Hospital – because Princess Margaret Hospital is working to conquer cancer in our lifetime.  The Doves of Hope campaign is in its 17th year this year and last year raised over $1 million. In 2016, there were more than 12,800 doves – each in memory of a friend or loved one affected by cancer. You can let a virtual dove fly and donate to this important cause on the Doves of Hope website. Join me and help conquer cancer in our lifetime.