Full confession: I'm not a gym rat by any means – I prefer to get exercise by walking or swimming, though I have rediscovered the fun of the recumbent bike we have in the basement. I feel awkward in the gym, convinced everyone is looking at me and silently or not so silently judging me and not in the "awesome that you made it to the gym" kind of way. I am a walking disaster when it comes to workout videos – I'm spectacularly uncoordinated and inept at learning new routines. If they're taught in a style I can follow, I might get 3 or 4 moves in a row correct the first time I do a class. With constant repetition, I might learn the whole routine, but more often than not, the video sits and gathers dust as I get frustrated and give up. I took a few zumba classes a couple of years back and almost took out a whole row of people by going left when I should have gone right and almost took out my neighbour with an ill-timed arm movement. That experience was enough to convince me that perhaps gyms and fitness classes weren't really for me. Though I do like the idea of a regular time to workout and would love to experience the camaraderie that some of my friends have developed at their fitness classes.
A local gym has been doing a heavy push for membership and a few people I know in town have been raving about the place so I decided to give it a go.  Working from home and being self-employed has certain benefits – mainly that my "lunch hour" can be whenever I want it to be so I can do daytime classes that are less busy. Last week I checked the gym's schedule online, picked a class that sounded interesting and put it in my calendar for the following morning.  I got to the gym early for the class, presented my "free trial" card, and a helpful staff member showed me to the change room. I put on my nice new sports bra that is supposed to help keep the girls in place, my favourite workout shirt, and some new yoga pants that allow me to move but have seams that don't drive me crazy. I tied my hair back so it didn't flop in my face, and went out to the class space about 10 minutes before the class started.  There were approximately a dozen people there, more than I'd expected but the space could easily handle twice that number so it wasn't claustrophobic. I chose a spot near the middle – the instructor was fairly short and I wanted to be able to see her, but there's no way I was going to be front and centre!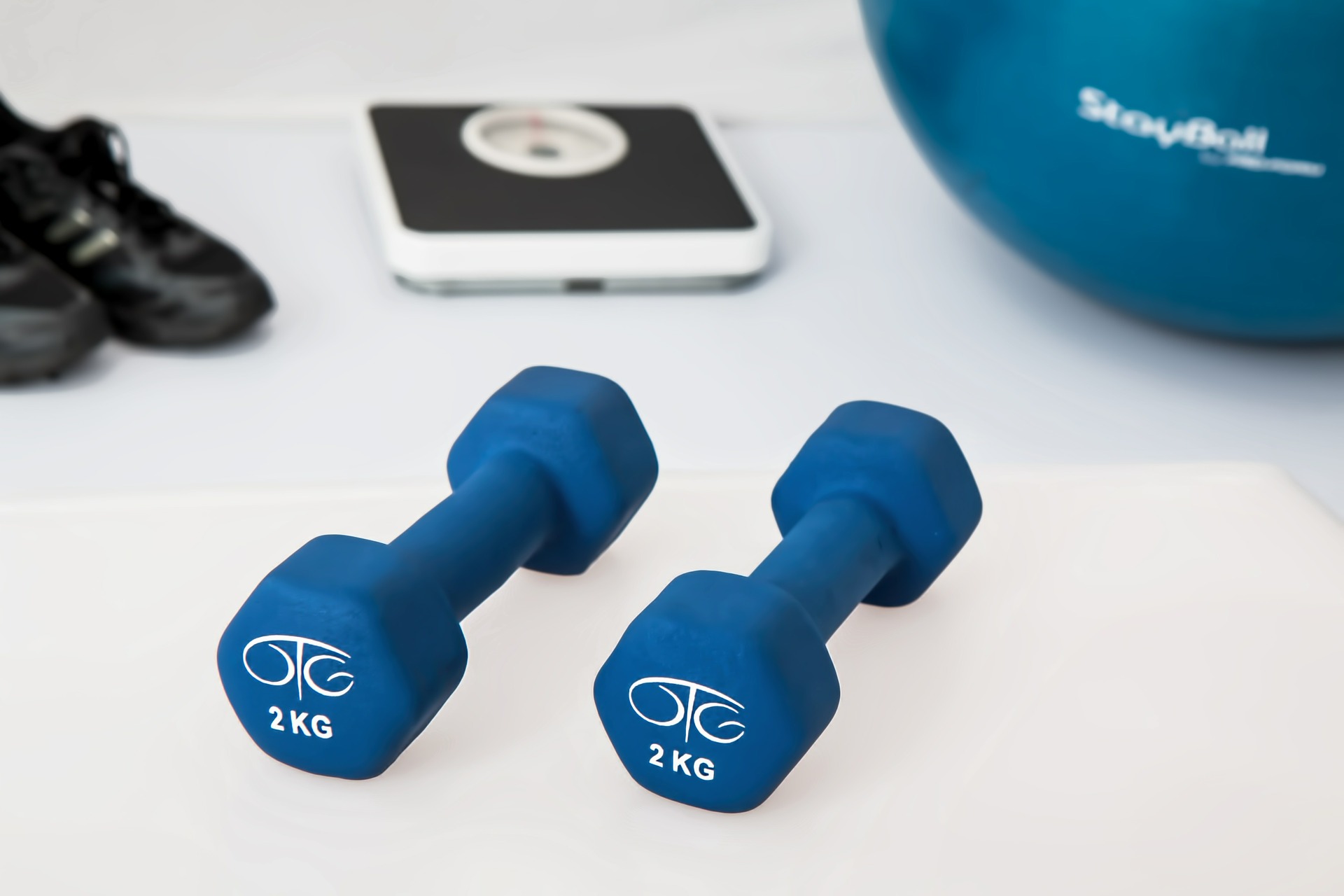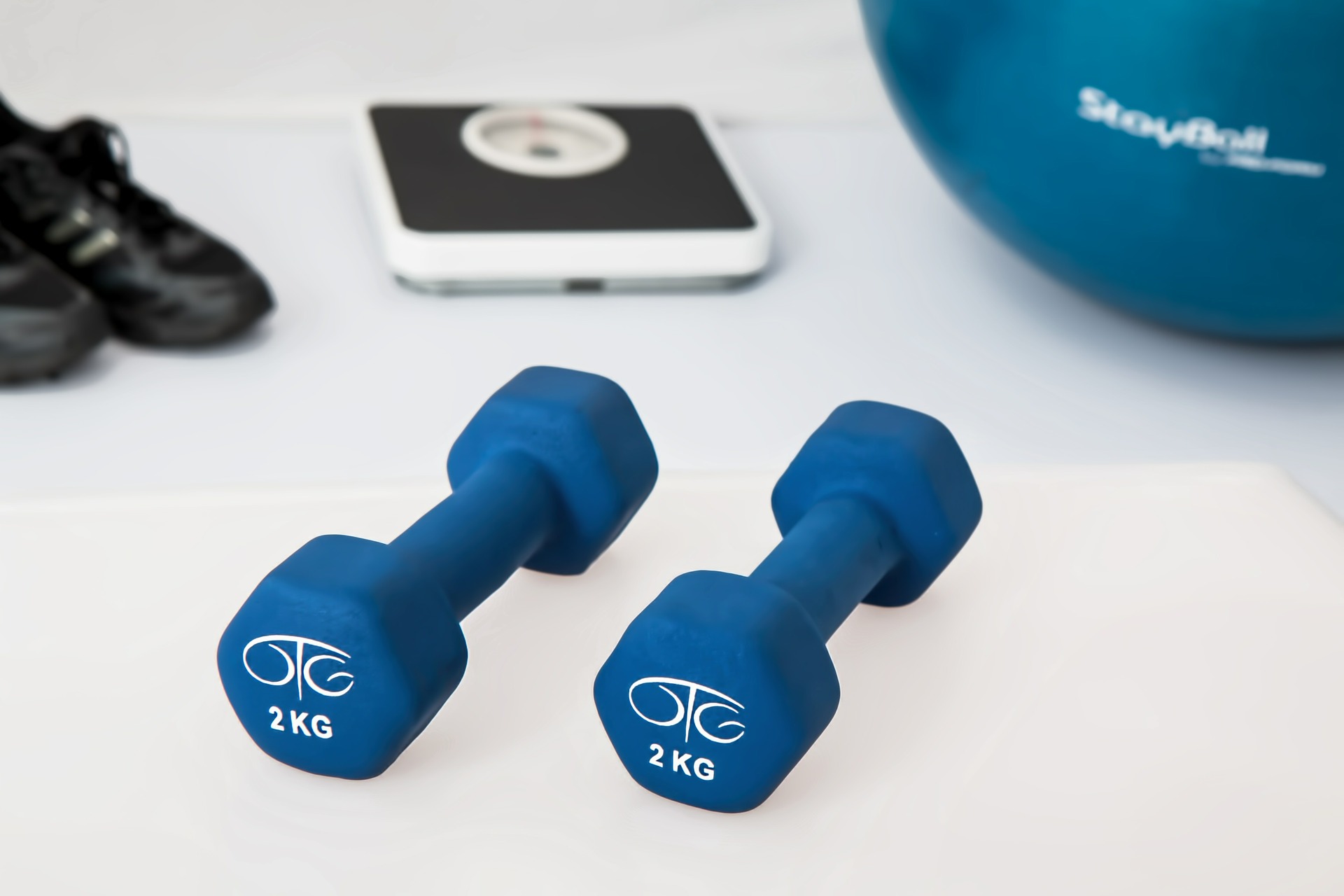 The class is a fairly new one at the gym (or at least in that time slot) so there weren't really any "regular spots" and I had been one of the last ones out of the change room so I was pretty sure I hadn't taken anyone's space.  There were two identically clad girls behind me –  early 20s, tall, thin, beautiful, and wearing full makeup. I smiled tentatively at them and worked on trying to psych myself up to NOT take out anyone with my clumsiness.  The gym has music going but it isn't overly loud, so you can hear the instructor. The instructor came in, class started. I'm not going to say that I was the epitome of grace, but I followed at least 60% of the instructions and didn't hit or even come close to hitting anyone. I'd be lying if I said time flew by, I noticed and felt every minute, but I didn't hate it so I'd consider that a win.
I walked back into the change room, some of the other people in the class went to do weights but I just wanted to get home to shower. The two girls who had been behind me in the class came in a couple of minutes later. "So, like, why are you here?" one asked – I thought I detected a note of hostility in her voice but told myself I was being paranoid. I explained that I was using a trial pass to see if the club was right for me before deciding whether or not to join. "Aren't there like special gyms for uncoordinated fat bitches so they don't have to embarrass themselves like you just did?" the second girl queried as her friend smirked. "You could be here 24/7 and you wouldn't look as good as we do." the first girl 'helpfully' pointed out.  Umm.. okay then. I'm not usually big on confrontation but I was tired and cranky and who the hell did they think they were anyway?  "Who says I'm here because I want to look like you?" I replied. "Well you certainly can't want to look like that. We were behind you and nobody wants to see your hippo butt trying and failing to do such simple things." At this point I was biting my lip so hard I could taste blood and willing myself not to burst into tears. "You could have moved spots if I'm that offensive to  you. I'm sorry that your world is so small that the sight of someone who isn't a clone of you trying to learn something new and better herself upsets you". I managed to gather all of my stuff in one arm and spin on my heel without falling over and walked out.
The same helpful staff member waved good-bye saying "see you again soon", while I muttered "not bloody likely" to myself. I want to be the kind of confident person who doesn't let that kind of thing get to her, but I'm not there yet. What those girls said to me hurt. I cried almost the whole drive home and have burst into tears a few times while writing this post.  I don't understand why they would go out of their way to be mean. Surely it's easier to just not say anything at all, but no, these girls took time out of their day to deliberately attempt to ruin mine – and they did. I've come up with all sorts of witty comebacks and smart responses in the days since 'the incident', but the truth is I'm hurt. I have noticed more negative body thoughts creeping into my head over the past few days. Instead of being proud that I could shovel and snowblow my way out of the recent snowstorm, I thought that if I'd been fitter, I wouldn't have been so sore the next day. I've cancelled plans because I feel too ugly to be in public. I go through phases where the negative self-talk is louder, and I know this is just one of those phases but it still sucks right now. I was explaining what happened to an acquaintance at the store where I volunteer and he asked what I would have said in an ideal world. I said I'd probably just have used my favourite Audrey Hepburn quote: "Make-up can only make you look pretty on the outside but it doesn't help if you're ugly on the inside. Unless you eat the make-up" and tossed them some lipstick. Of course I'd probably have hit one of them in the face with it but such is life.  Thinking further though, I think what I really want to tell those girls is simply this: In a world where you can be anything, be kind.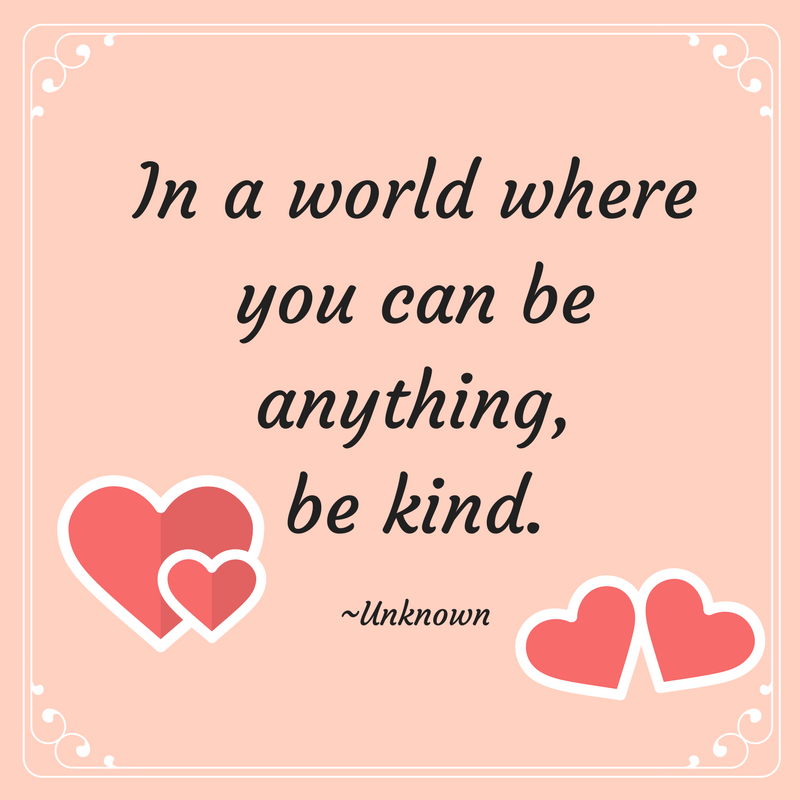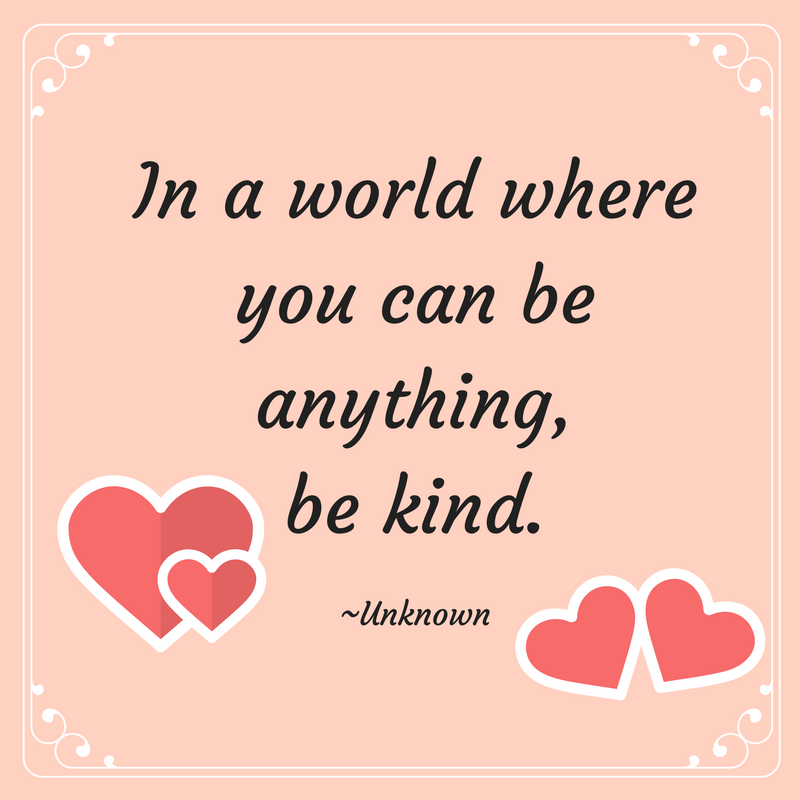 *****Update*****
Thank you to everyone who has commented both here and on Facebook and Twitter. Your support and kind words mean so much!  I went to the gym today, and sat down with the manager and told him about what happened. A few staff had suspicions about the girls in question but since nobody had seen them doing anything against gym rules, and nobody (until me) had complained, their hands had been effectively tied. With my complaint, (and using my post instead of making me write it out again) there was more than enough grounds to cancel their memberships and the manager was going to warn the staff he knew at the other gyms in town as to why these two girls were no longer welcome at his gym.  I'm not sure if I'm going to go back right away, there are other gyms in town and I may try out the local community centre that does daily aquafit classes (assuming the pool isn't an over-chlorinated fume hood) during the week.  I understand that it was never about me – it was about them projecting their insecurities and self-hatred onto me. I'm glad that the post left people shocked, because it means that this behaviour is not the norm.  While part of me wants to be there when the mean girls show up next and are informed of the consequences of their actions, I'm also glad to never (I hope) have to deal with them again. If you regularly go to a gym and see someone looking a little scared or out of place in one of your classes or looking a little lost in the change rooms or on the floor, smile at them and send some encouragement their way. Let's turn an act of hate into a movement of kindness.